20 Best Plane Toys for Toddlers
Traveling on an airplane with a toddler can be quite a challenge. You have to be prepared to handle their emotions, their appetites, and keep them entertained in a small area all while being conscious of the passengers around you. It can be quite challenging as a parent.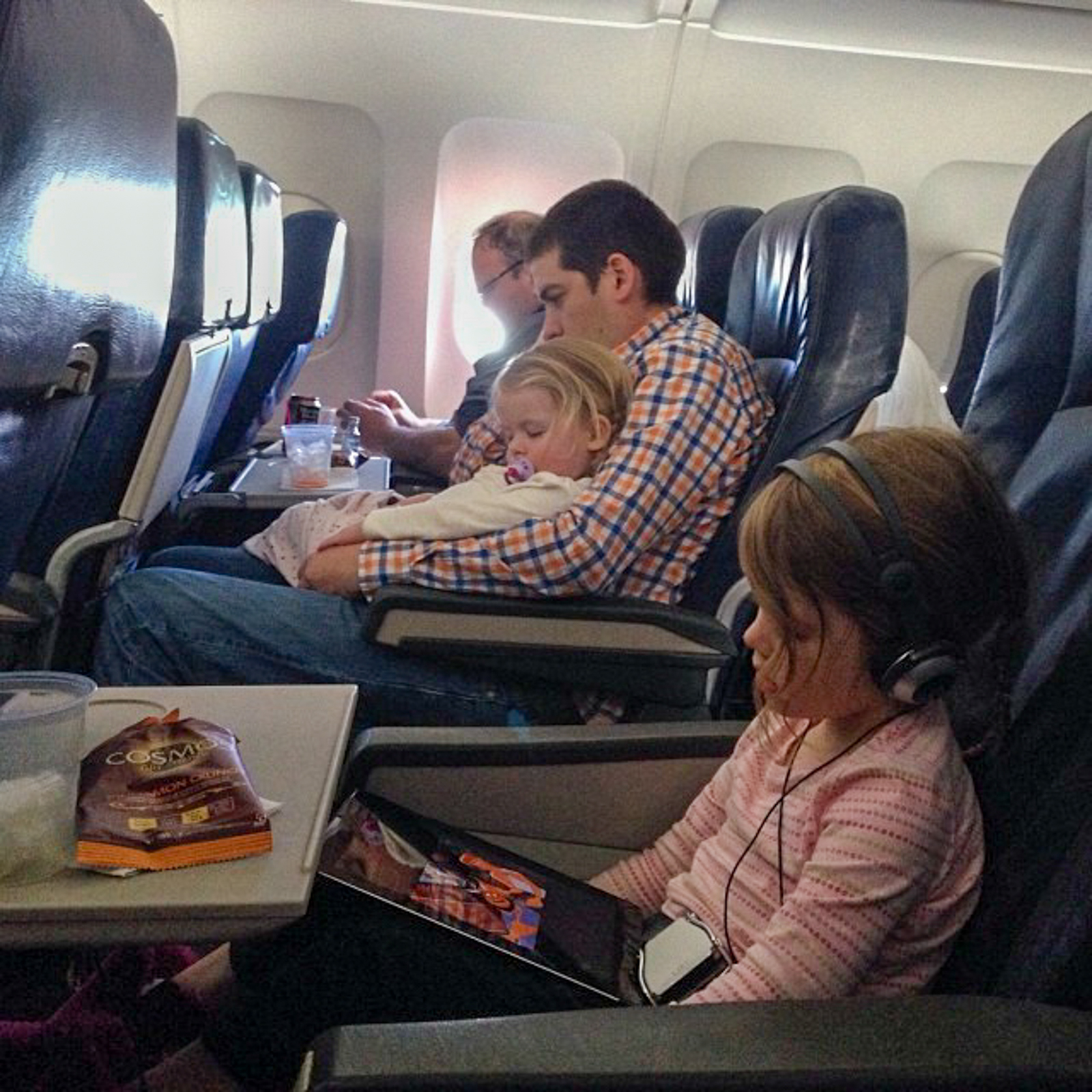 The key here is extra preparation and taking time to gather all the necessary tools for your tool belt to have a fun and happy flight on the airplane with your toddler.
I love to keep a special bag packed for my toys for toddlers just for when we fly on airplanes. These great travel toys are only toys they get for airplanes not everyday play so it provides something different and exciting. It's fun to coordinate a wide variety of toys that are mess-free that kids love. Some of these toys make travelling with kids on long trips (they also can make a great option as road trip toys for travel or long car rides).
This list includes some airplane toys for toddlers that introduce hand-eye coordination and fine motor skills. Also, a sensory toy can be great for young children ages 18 months to older toddlers. Some of our favorite toys are bright-colored Melissa Doug shape sorter, Water Wow, Wikki Stix, and a good water pen.
Don't forget to bring a really good car seat on your airplane ride for your toddler kids that are above two years old. You will need a window seat for your toddler to be able to stay secured in their FAA-approved car seats but it will help them stay in place better, be safer and keep them in place for a smoother and easier ride and will be easier to keep kids entertained. 
If you are traveling with babies and toddlers you will also need a good diaper bag that will be versatile and easy to access. You can keep your travel snack containers and your travel toys for toddlers along with your essentials such as diapers and a change of clothes organized.
Best Plane Toys for Toddlers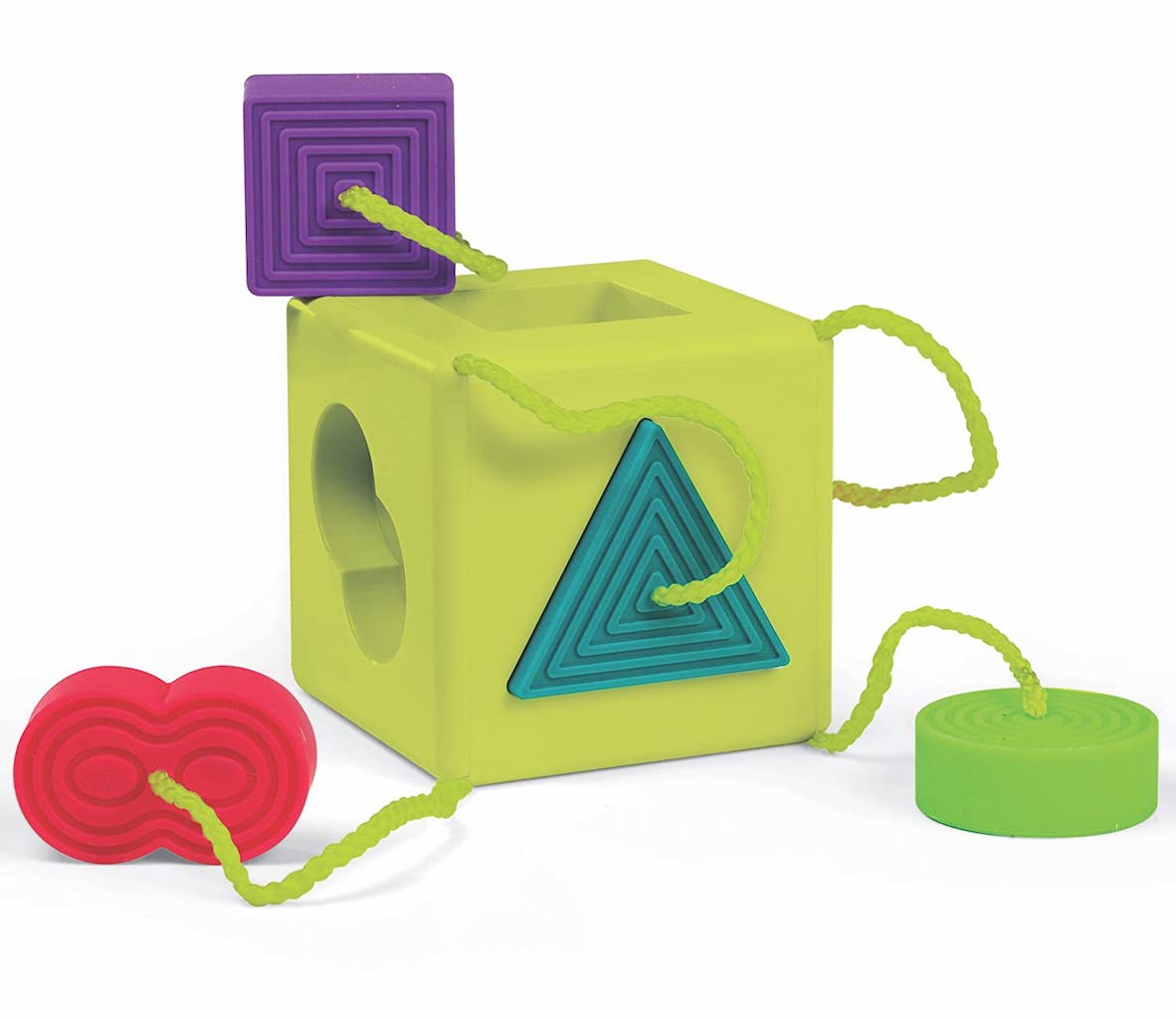 This cube sorter is small enough to fit in a purse or diaper bag and the biggest bonus for the airplane is that all the shape pieces are tethered so you won't be bending over to pick up pieces off the floor. This keeps the toy more sanitary and it will pick up less germs.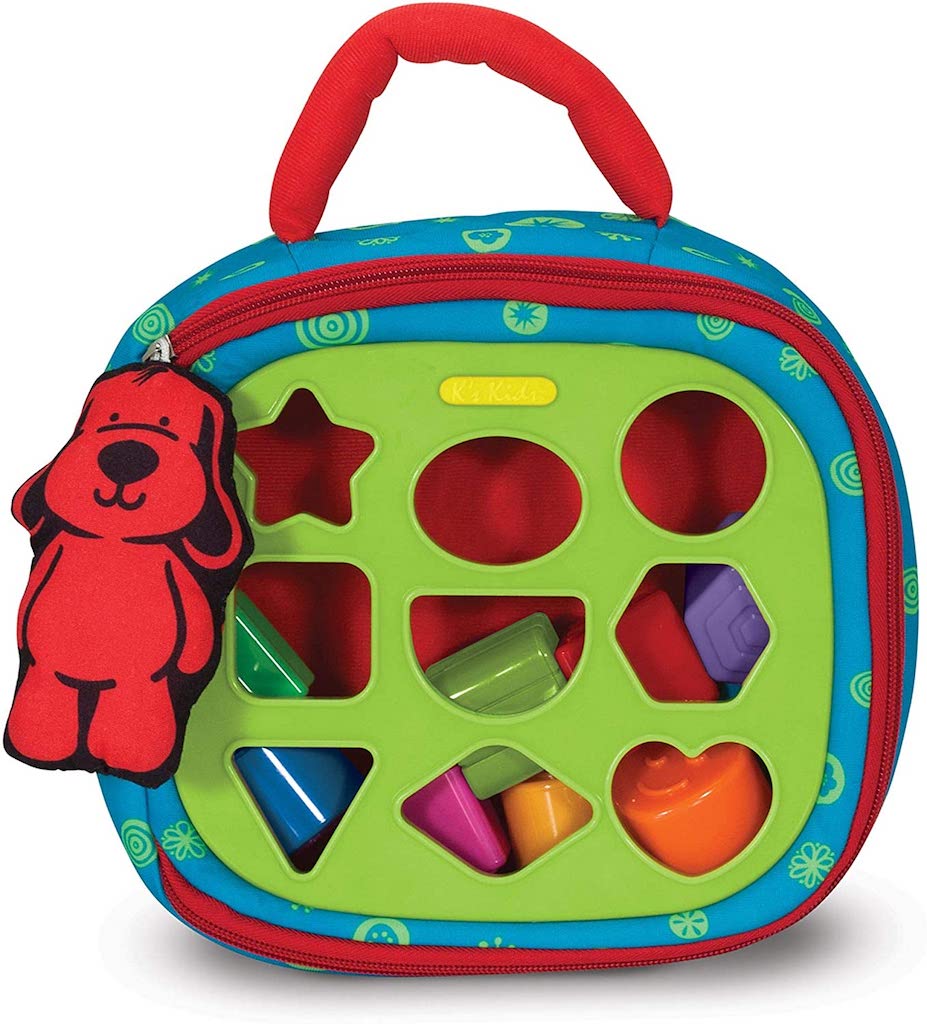 This on the go shape sorter is perfect for older toddlers and makes a great airplane toy because it comes with it's own case so you can keep it organized and keep it fun for the airplane or even the car.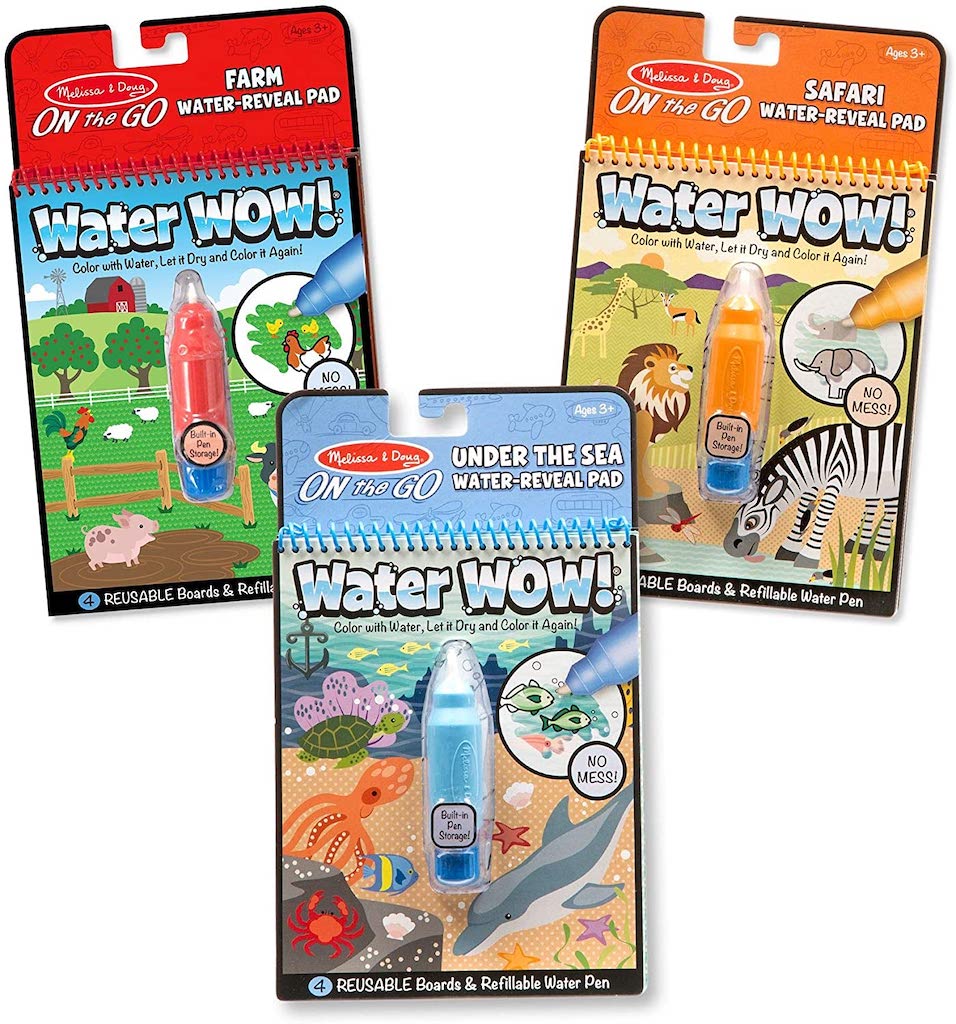 Water Wow pens are a favorite in our house because it allows our toddler to be creative and draw and color like they love but no worry about the mess. Because of this it makes it a great choice for travel, it's self contained and no worries about any mess they will make.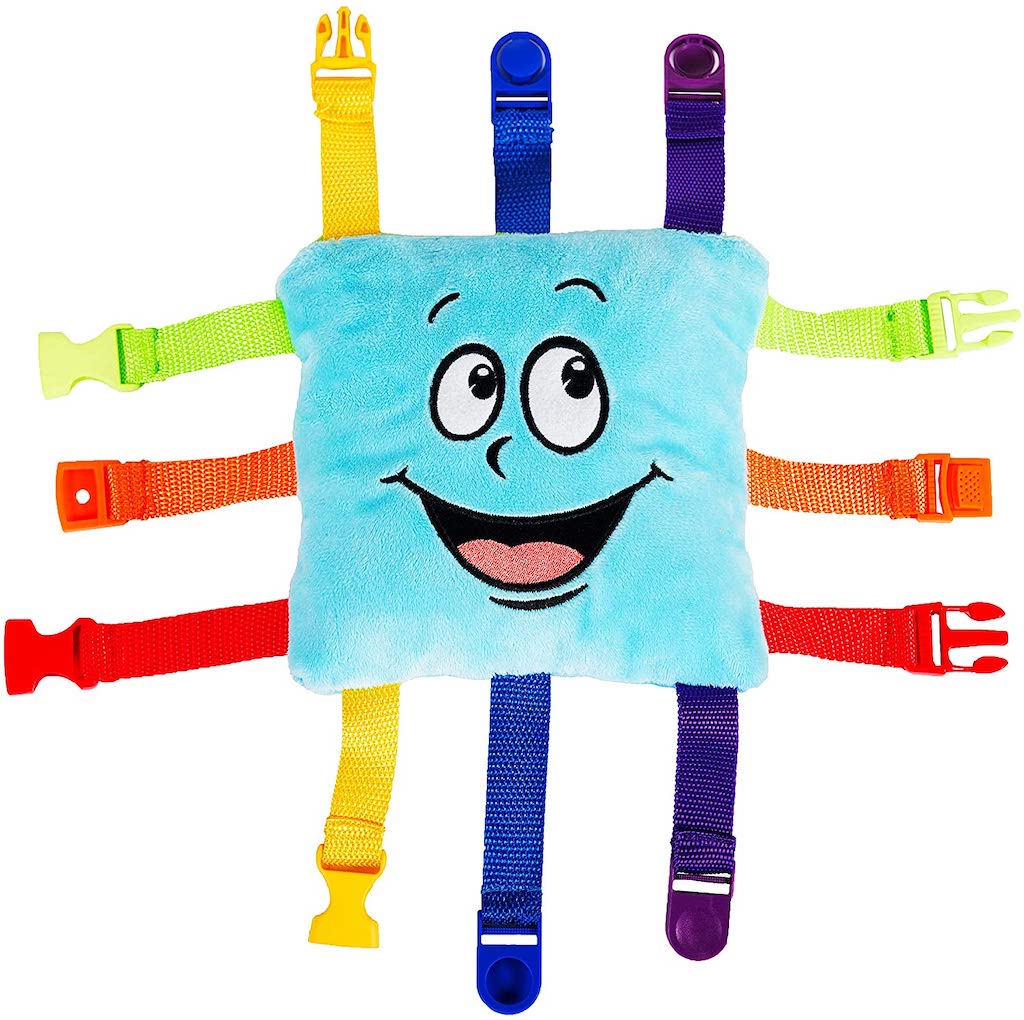 The Bubbles Square is such a fun buckle toy to encourage learning on the go. It's small so it doesn't take up a lot of space but it allows for toddlers to work on fine motor skills and hand-eye coordination. We were surprised by how much time our little one spent on this toy!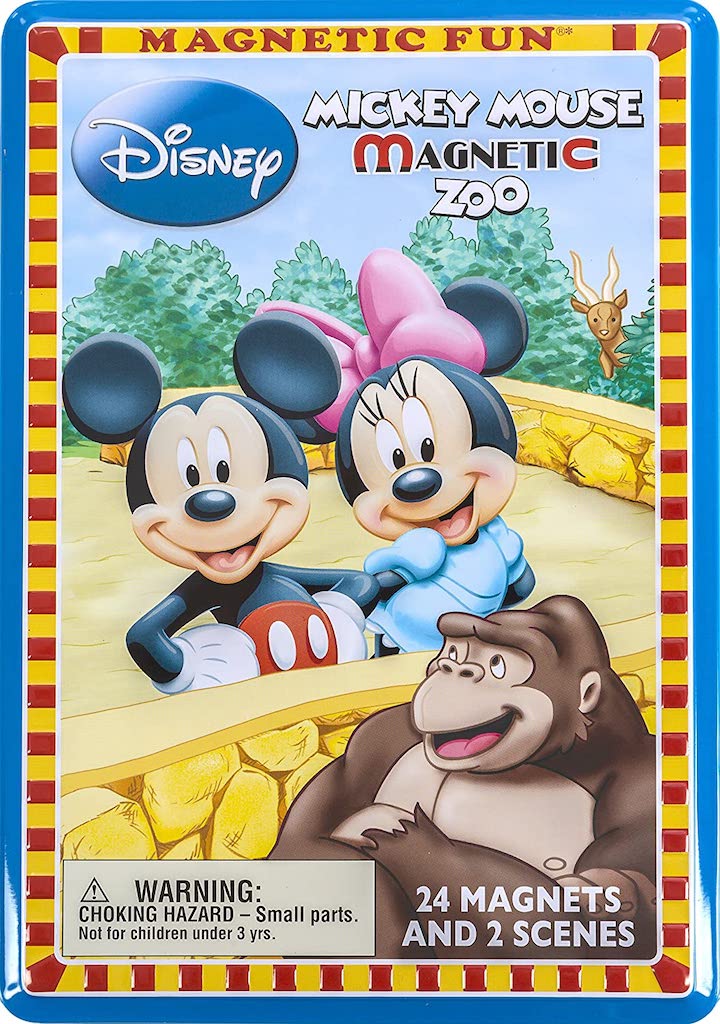 This magnet set does have small pieces so it's definitely only recommended for toddlers who are 3 years and older. But it's a great way to keep them occupied and encourage imagination play especially when they have a set using their favorite characters.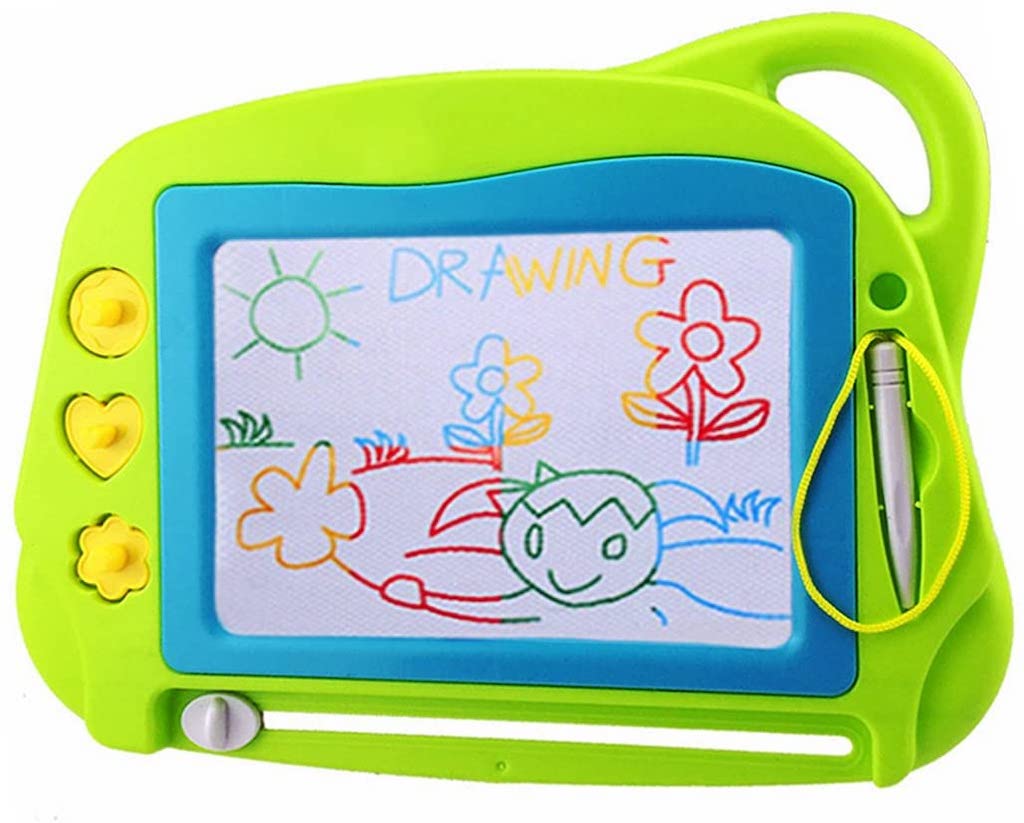 Every kid loves a Magna doodle! This small one easily fits in a backpack or diaper bag and is great for independent play or interactive play with a parent. You can make up little games like guess the drawing or work on vocabulary and language building on the go!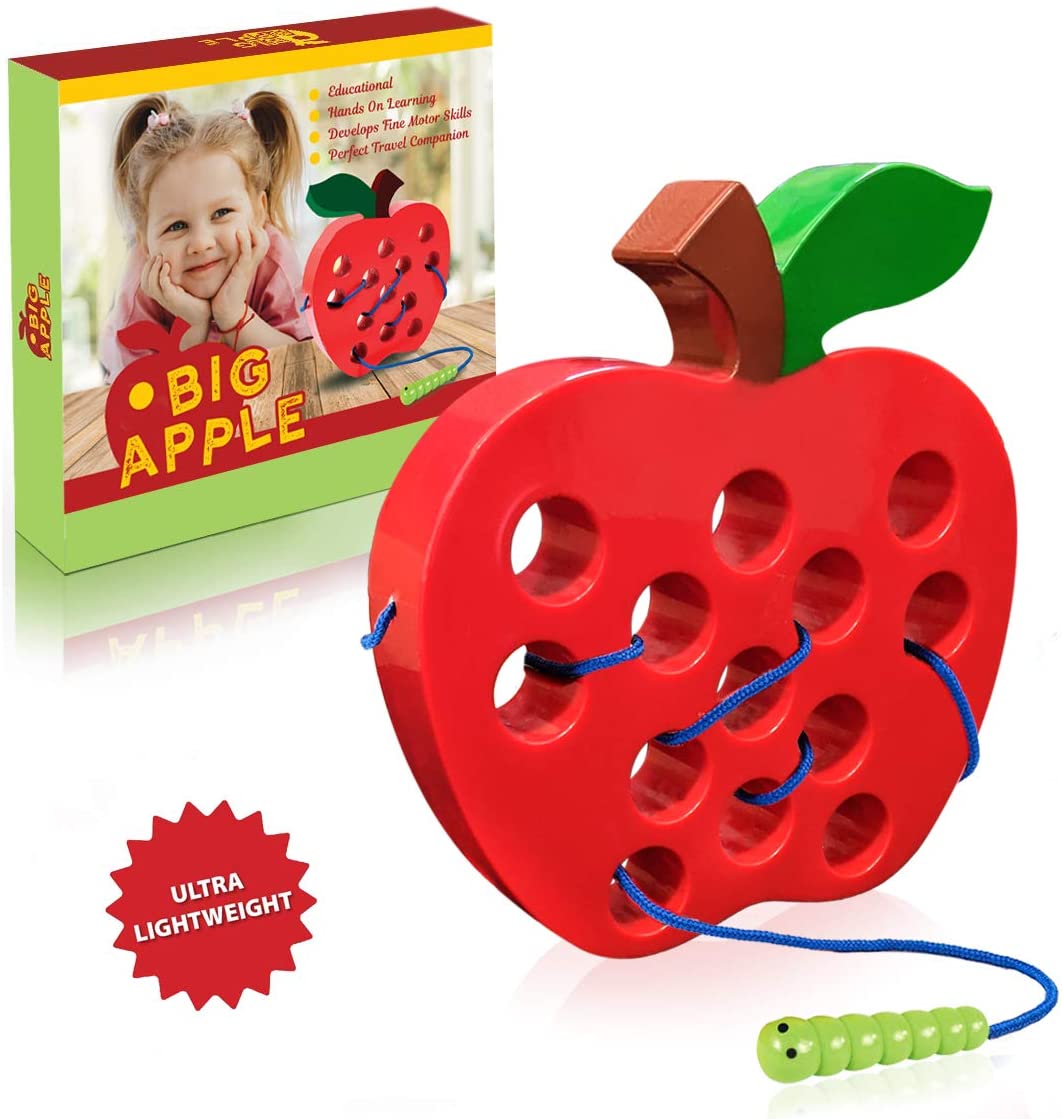 We love this cute apple lacing toy for airplane travel because it's compact and the string never leaves the apple so it can't get lost or pick up unnecessary germs from being dropped.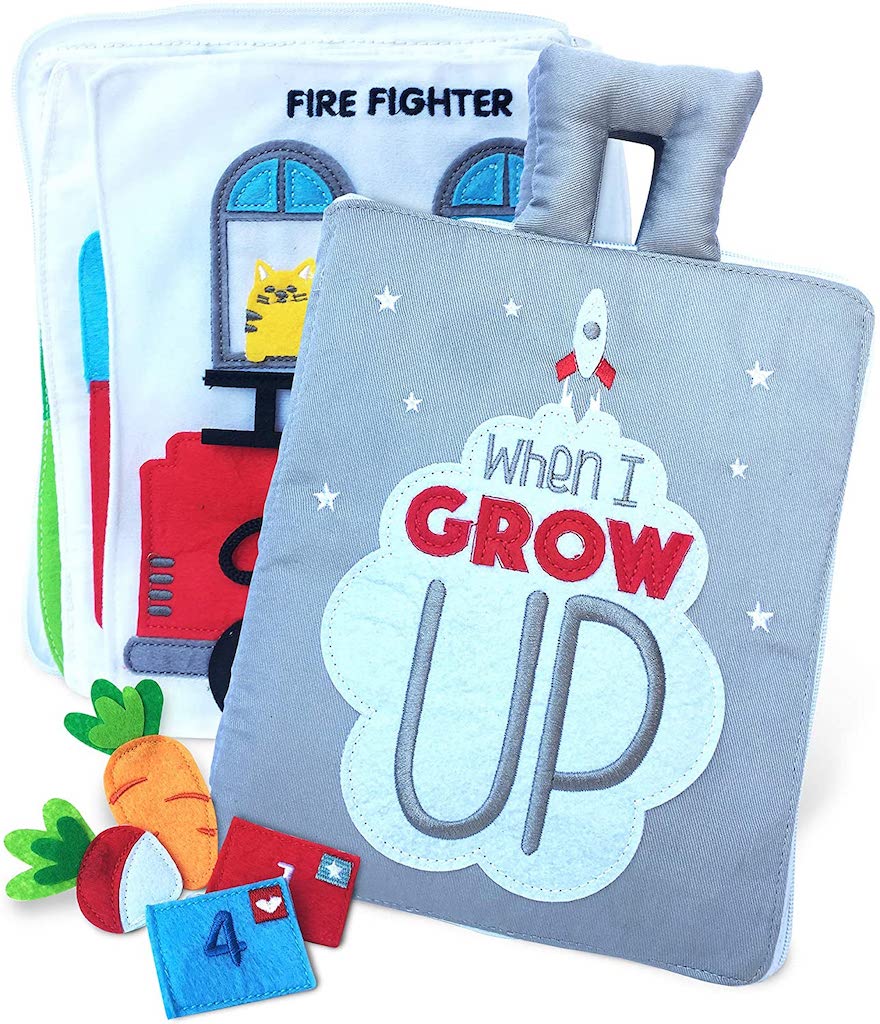 Quiet books are one of my favorite things to bring for kids either to church, on the airplane or on a road trip. They are also great for waiting for doctor's appointments. We like to keep ours separate from everyday books so they are special when we go out.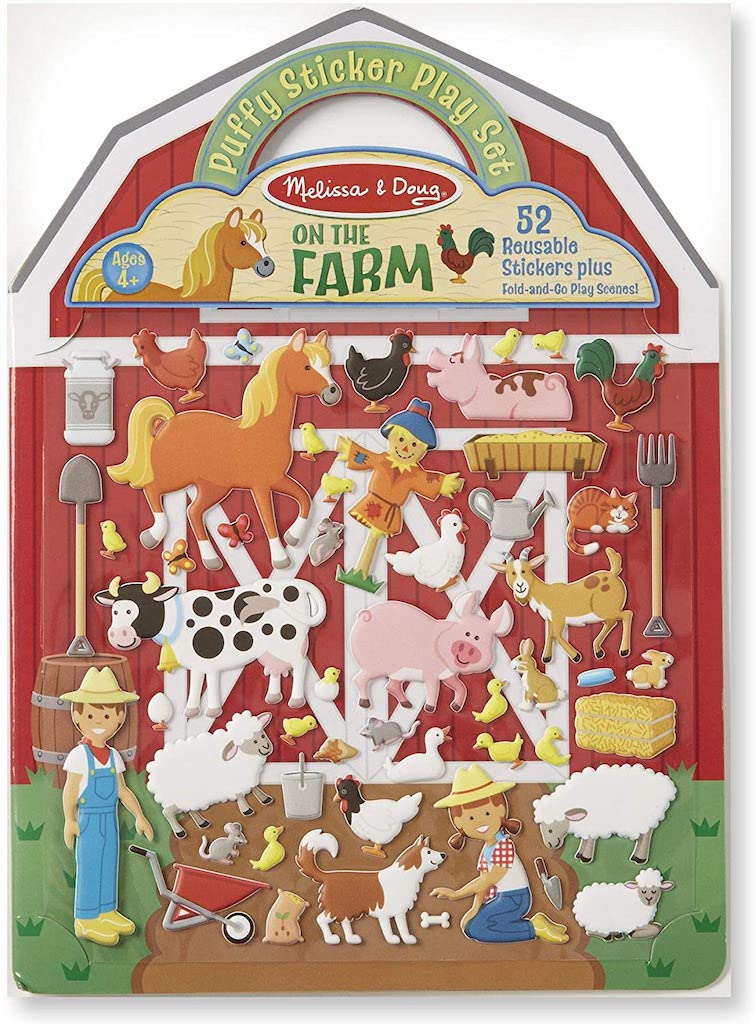 Toddlers love animals and this reusable sticker set is a great way to engage them while traveling. They can play and practice animal sounds (quietly) and have fun moving the pieces around.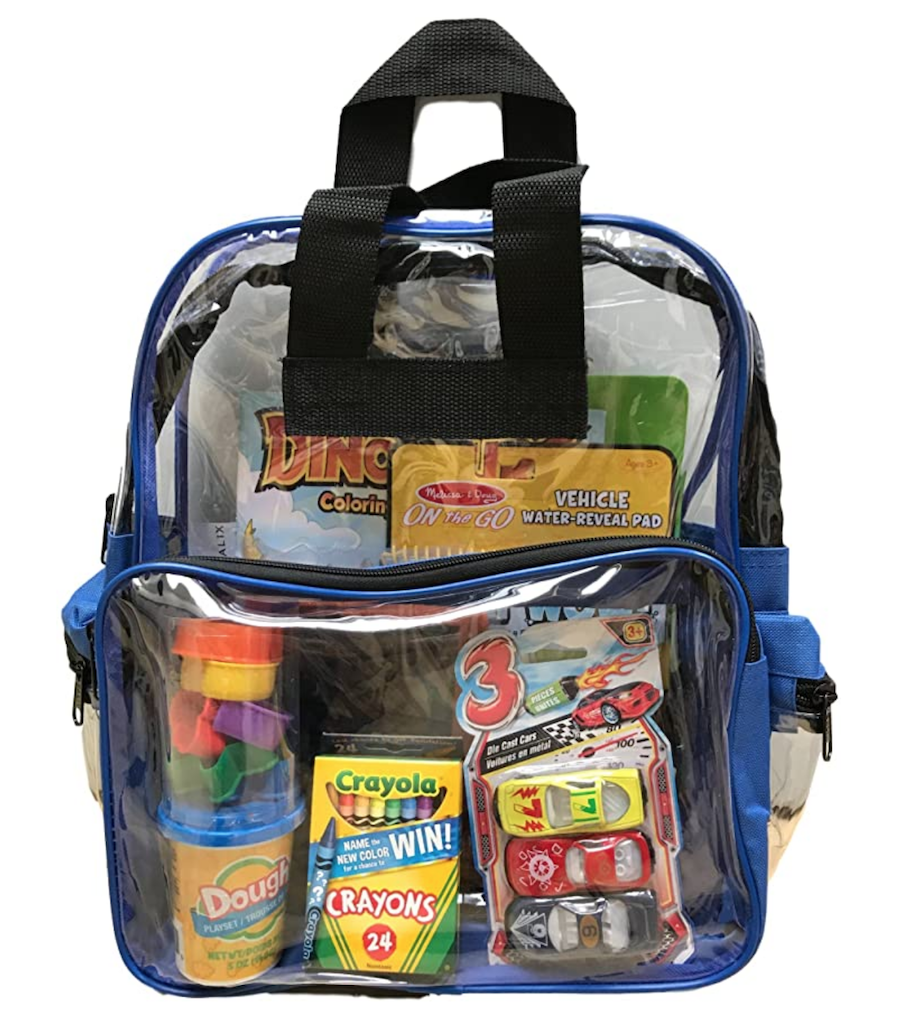 These pre-packed busy bags are great for parents. They come with everything you need without the hassle of gathering it all. We love that it's a fun, new surprise that will get your toddlers excited to get on the airplane.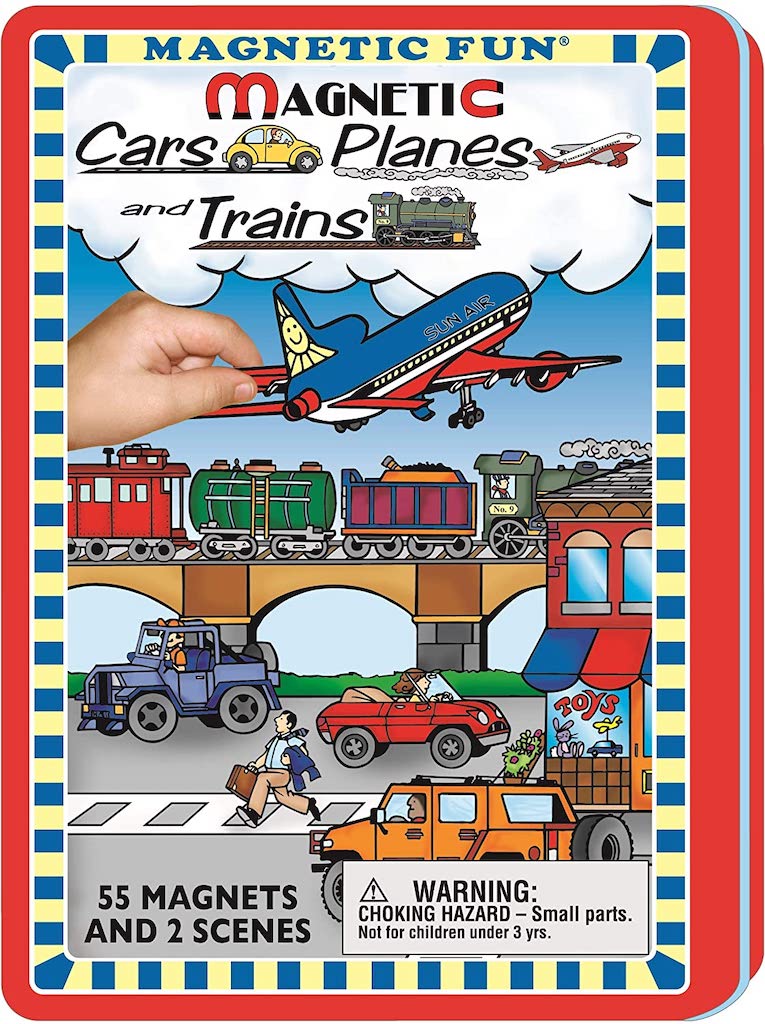 This is another great magnet set for older toddlers (3 and up) It's fun to use on the airplane because it includes different magnets all about transportation.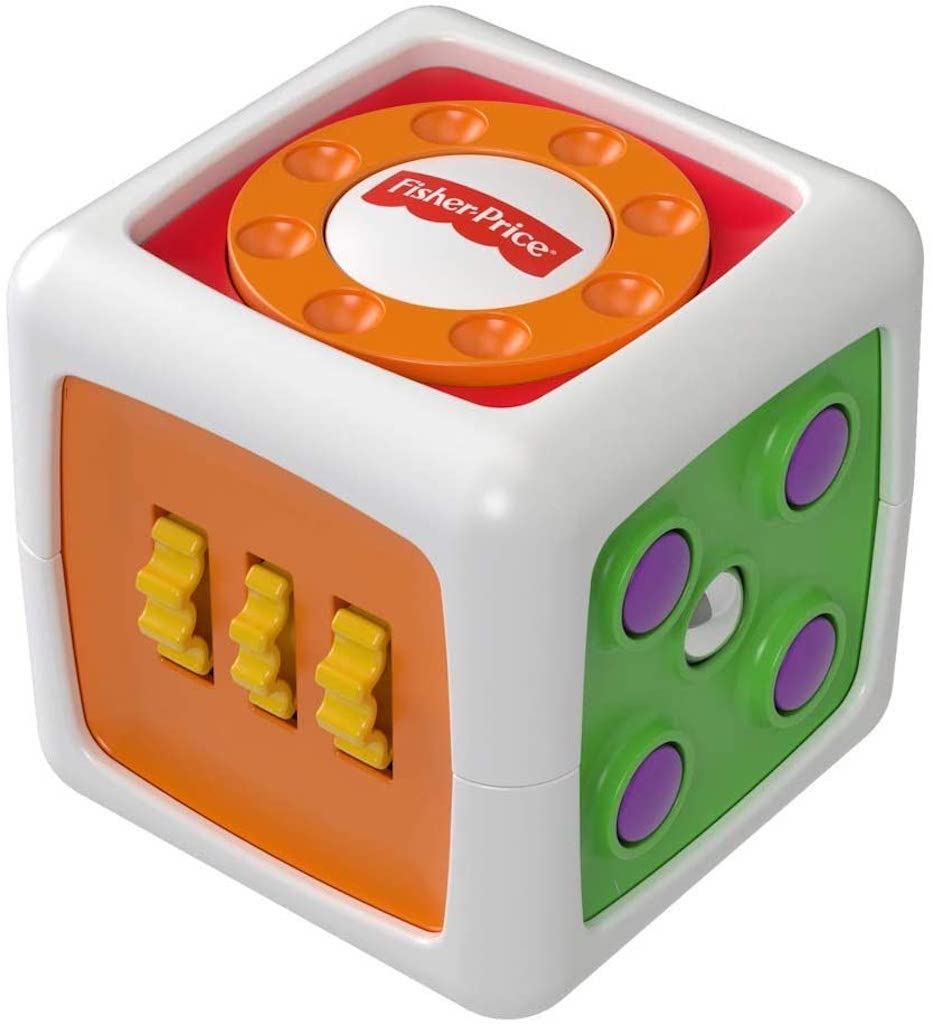 This fidget cube is the toddler version of the fidget spinner but far less annoying. It's perfect to bring out when you need something small to keep their attention for several minutes on the airplane.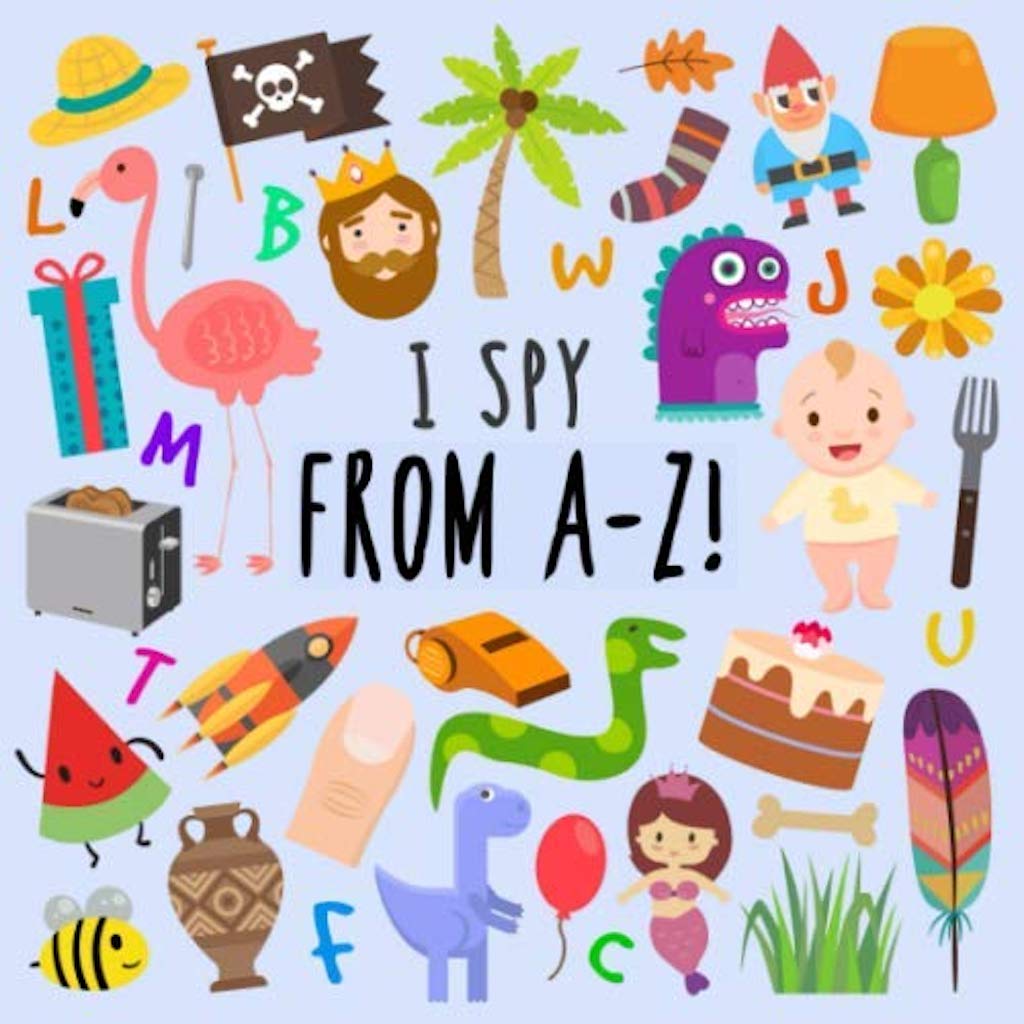 This is my four year old's current favorite book of all-time. He will spend hours looking and finding. Younger toddlers will have fun with parent's help and it's a great vocabulary builder.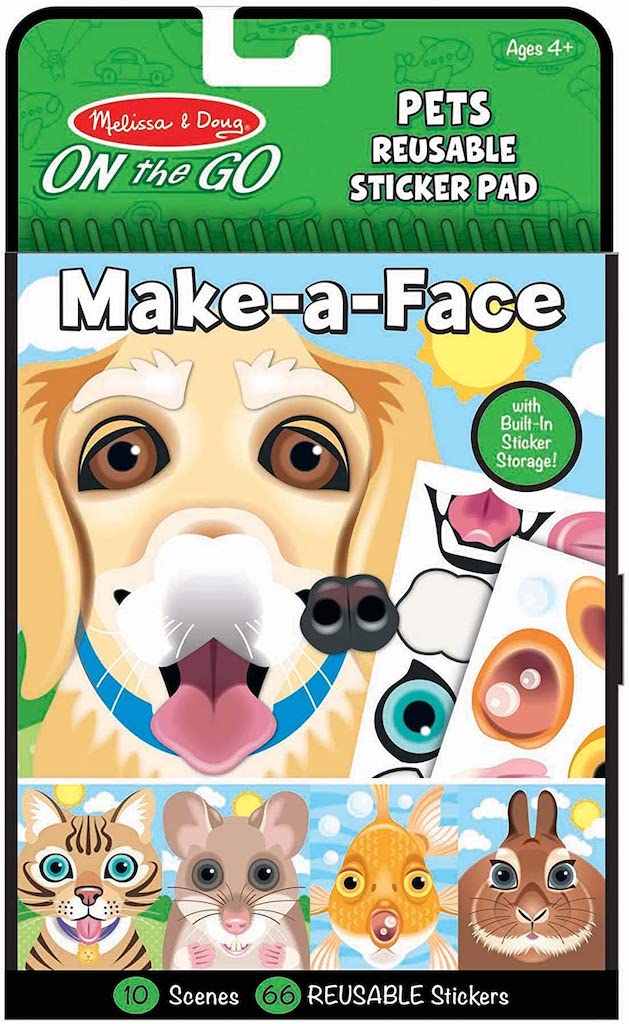 Your toddler may get a case of the giggles from this adorable make a face sticker book. So much fun to do together on the plane. Also as a bonus, the stickers are reusable so you can make faces over and over again.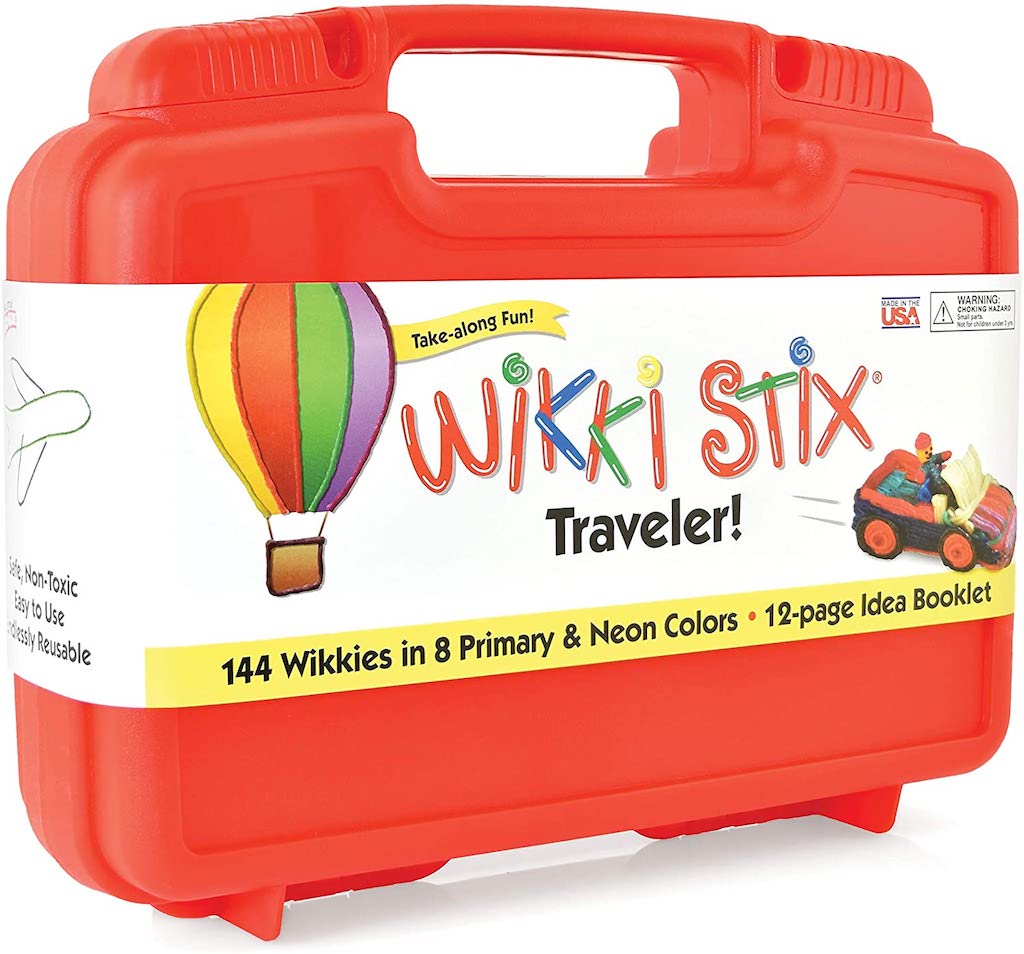 Wikki Stix are so much fun to make and create with! My younger toddlers and older kids all love to do these. If you have older siblings tagging along on the airplane this is a great travel toy for everyone to enjoy.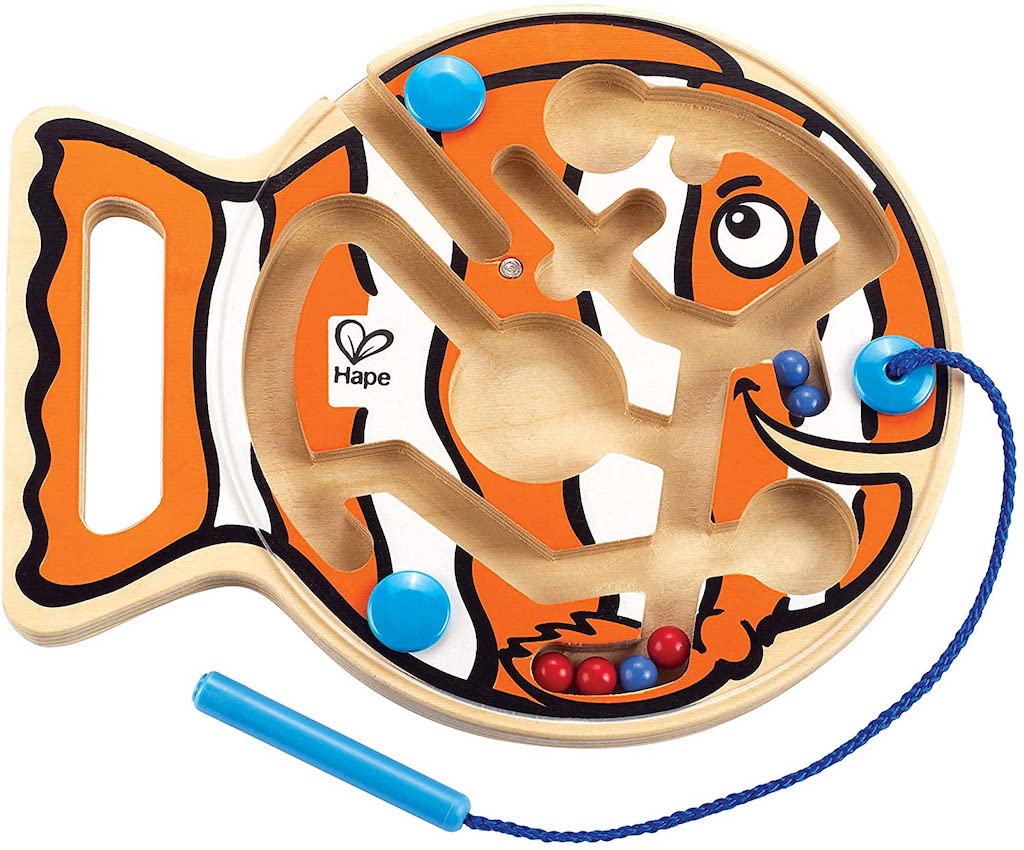 Another great toy with a small footprint that has all the pieces attached. No worries about losing any pieces while traveling. Great for fine motor skills and problem-solving in toddlers.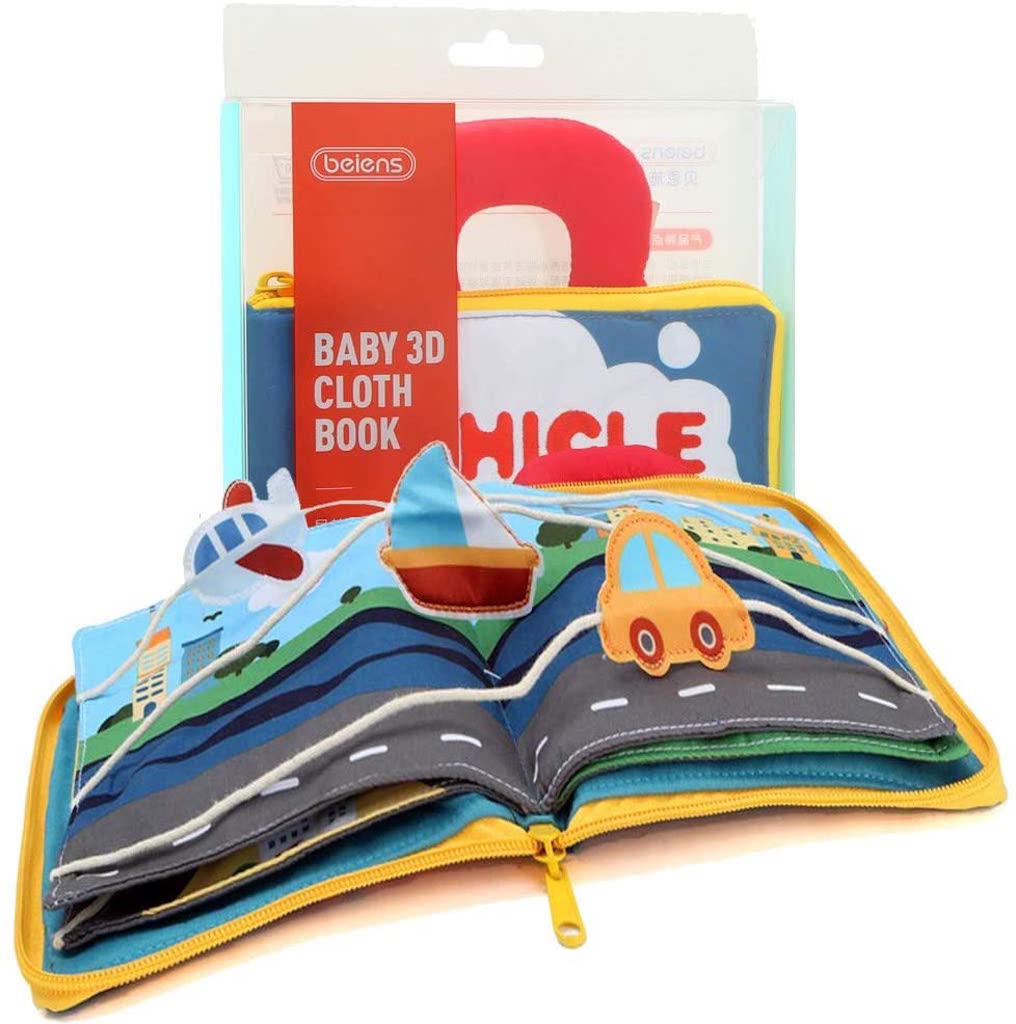 Soft interactive travel books are perfect airplane toys for toddlers. It will keep them entertained and they will be excited to see cars and airplanes in the books.
Older toddlers love lift the flap toys and this airport book will be fun for them while they are traveling. They'll get to see and experience the things they are playing with in the book.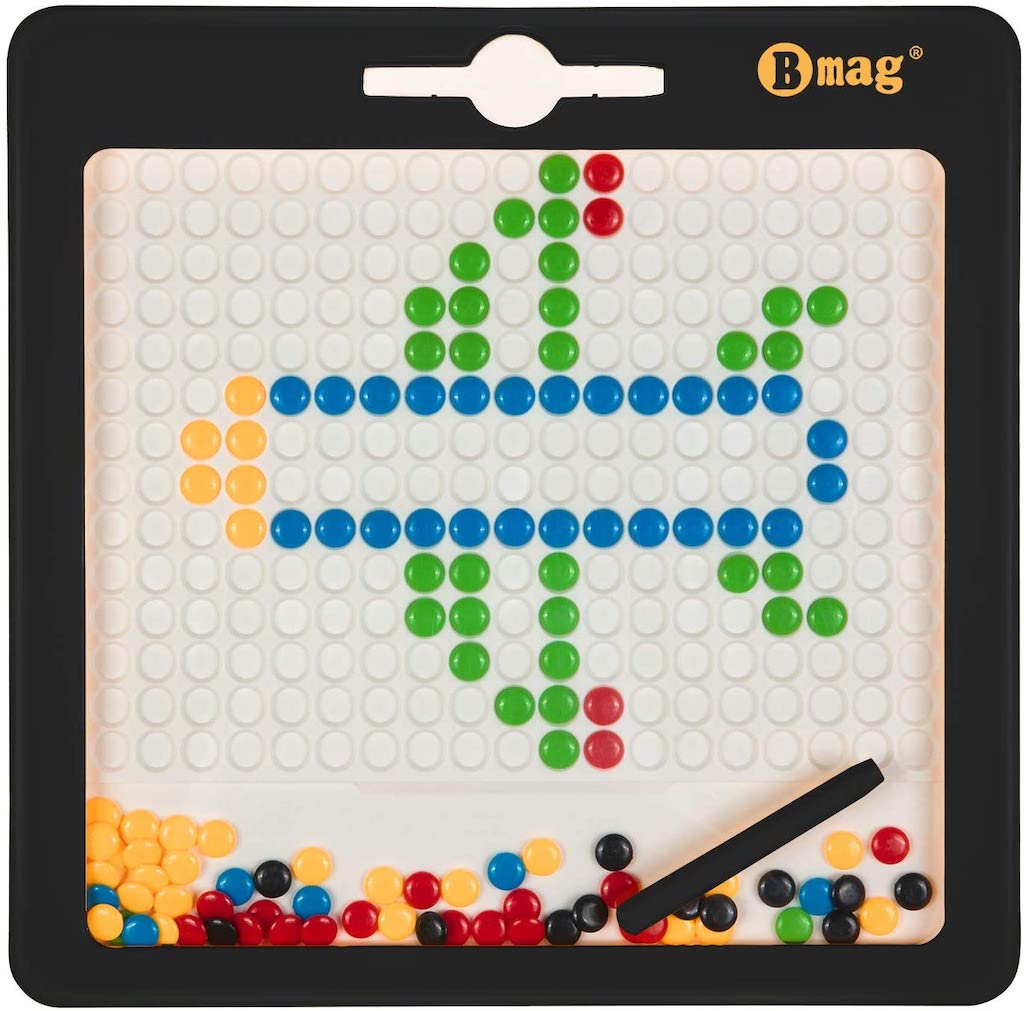 If you have never played with a magnetic drawing pad you will quickly see how fun it is! Parents and toddlers can make their own objects and shapes and the bonus with this airplane toy is there is no mess and it's small.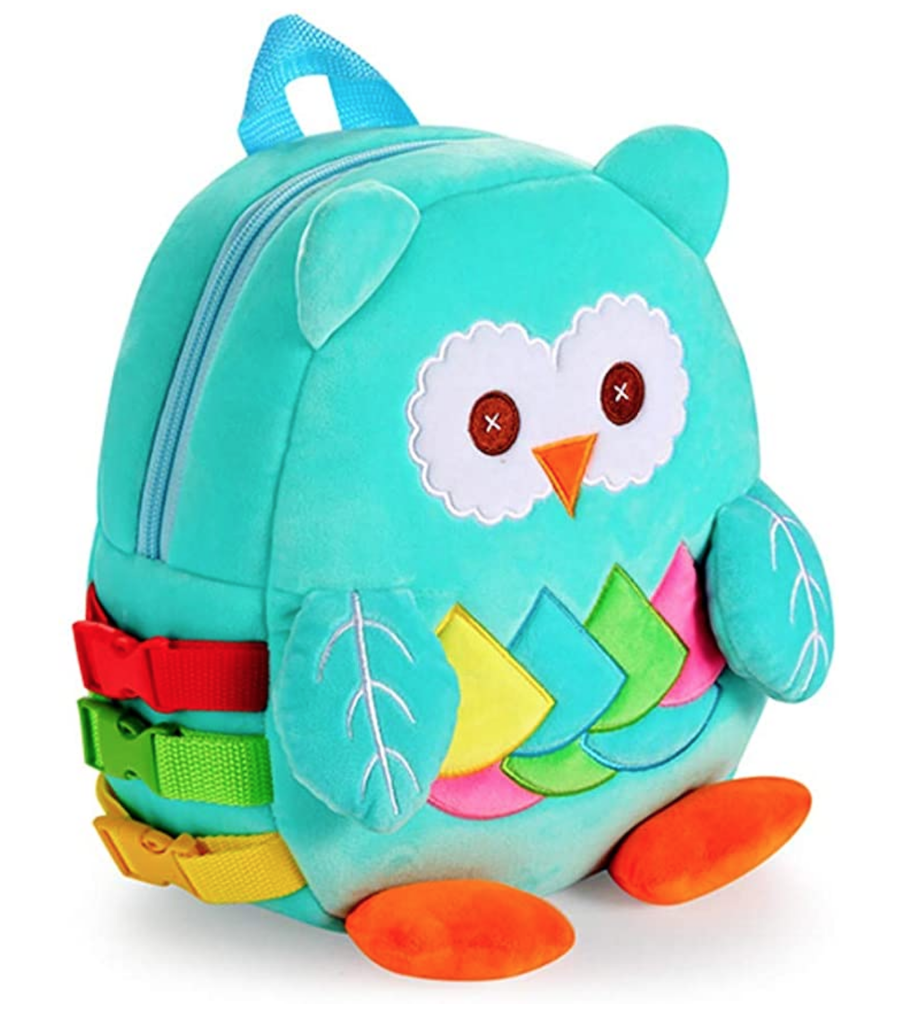 Toddlers 2 years and up love to bring their own backpacks on airplanes. It's fun for them to help you pack and get ready for their airplane experience. They'll also be excited to know what new activities and games they get to play with on-board.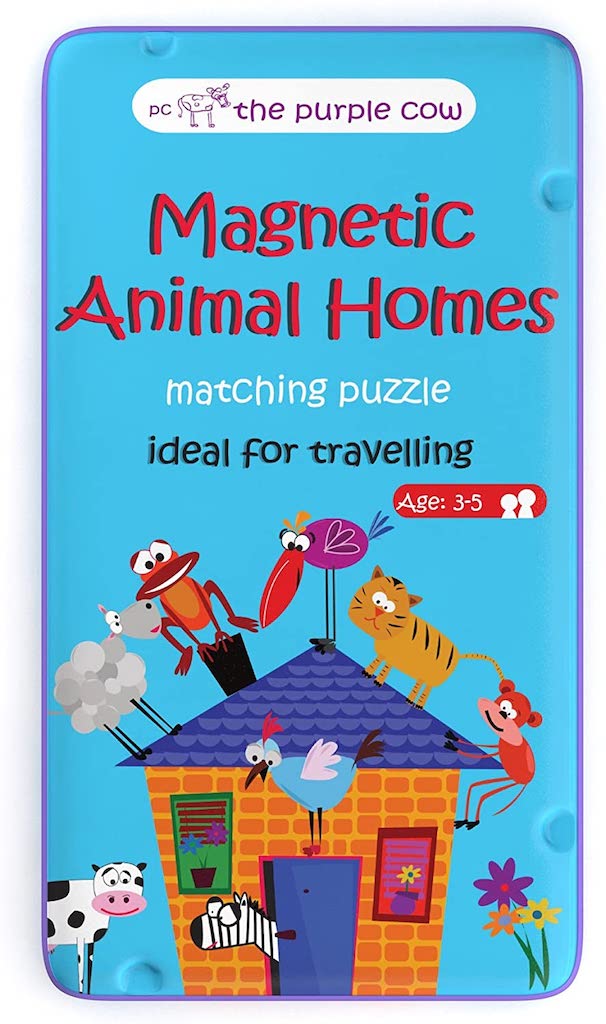 This magnetic matching game is perfect for older toddlers 3 years and up. It's engaging and keeps them entertained as they match different animals to their homes. It's one of our favorite travel toys.
Pin This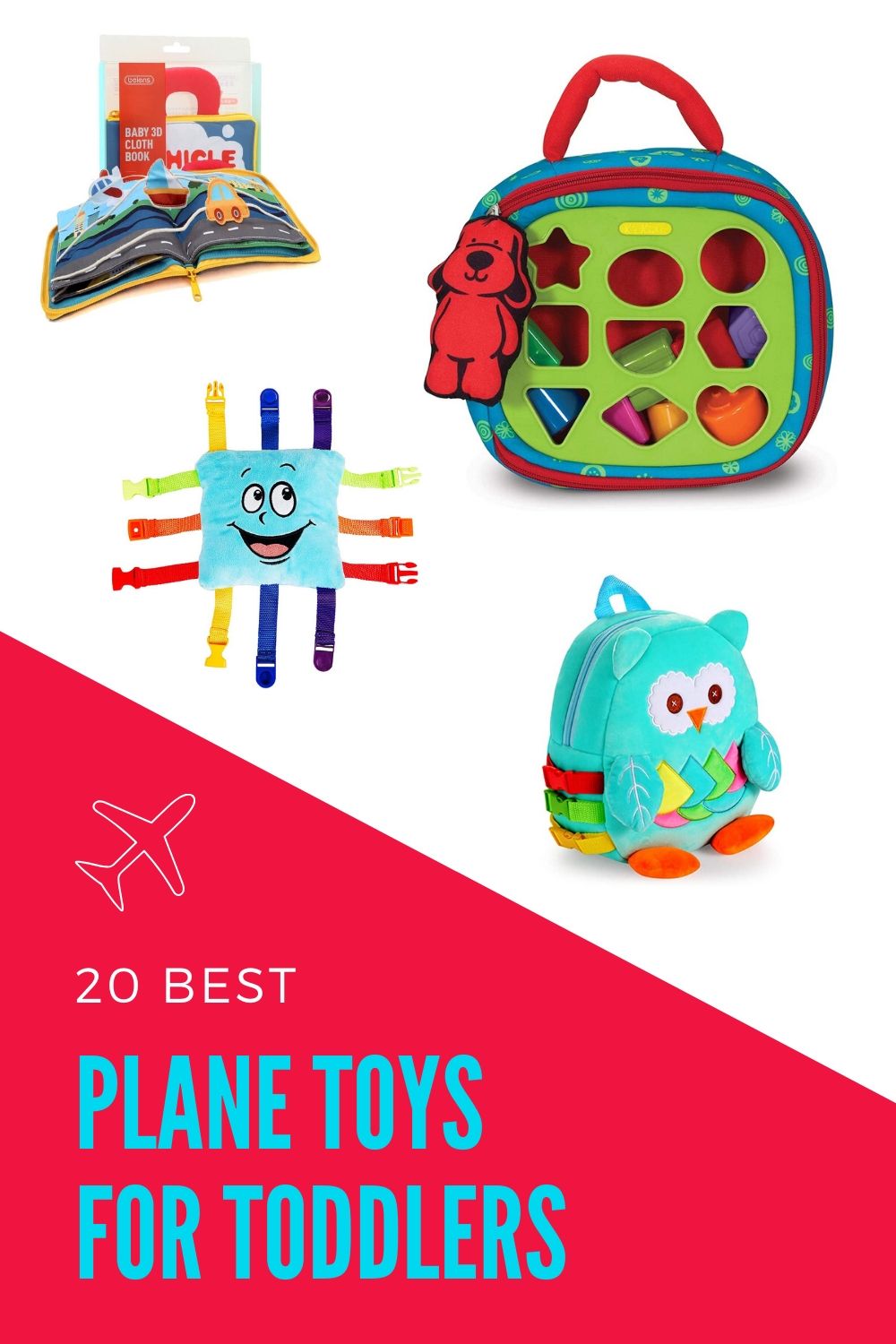 The post 20 Best Plane Toys for Toddlers appeared first on Dotting the Map.