Wrap up July with a Harry Potter themed week of summer camp activities. Here are eight ideas for those of us running Camp Mom.
This one is for all the wanna be witches and wizards out there. No matter how you feel about J.K. Rowling's politics, it's hard to resist the imaginary Hogwarts world she created. This week we're supplying eight Camp Mom Harry Potter themed summer activities. Why this week? Well fans know July 31, 1980 is Harry's birthday and since he was always ripped off on party celebrations, we have to make up for it!
Related: Get Week 6 Camp Mom-Activities here
WHAT IS CAMP MOM?
What will you get every week? Each week you'll get eight activity ideas for your kids. You've got to sign up to be linked to all the resources from Camp Mom this summer. Sign up for your weekly email here.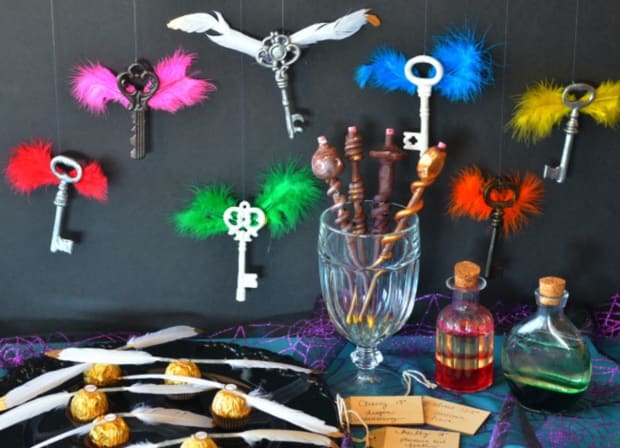 Family Fun: Harry Potter Viewing Party
https://www.momtrends.com/featured/harry-potter-diy-book-mark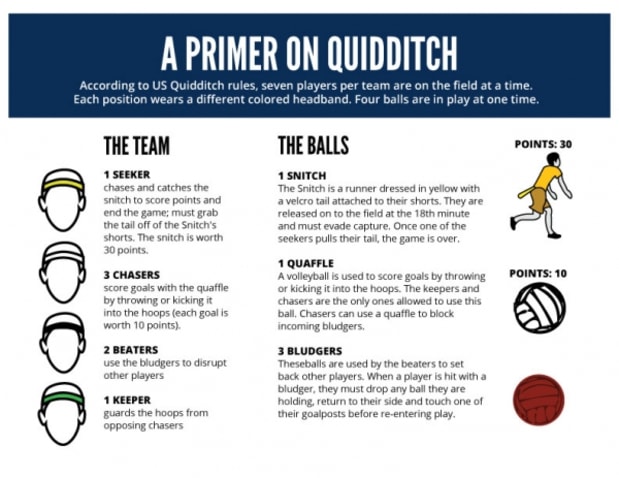 Move: Try Your Hand at Quidditch
To get moving this week, why not try a game of Quidditch. This game was the focus of the early books. It's a mix of elements from rugby, dodgeball, and tag. I like that it's a mixed gender sport with a wee bit of contact. For a "real" quidditch game, your'll need 14 people. But in COVID times, you can simply get the kids running around tossing balls while they try to stay on "brooms" -- or sticks. This backyard version is a good place to start.
To find out more about the official game, head here www.usquidditch.org/about/mission/. While the game can appear chaotic to the casual observer, once familiar with the basic rules, quidditch is an exciting sport to watch and even more exciting to play.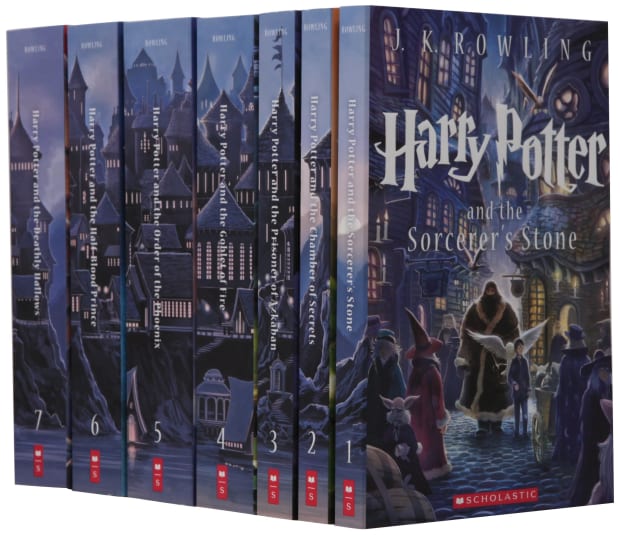 Learn: Harry Potter Book Club
Sure, the movies are amazing, but let's not forget all the magic started with books. The first Harry Potter book (Harry Potter and the Philosopher's Stone) was originally published on June 26, 1997. Since then it's sold more than 120 million copies to date. You could get the books one by one, but I recommend getting all seven books. Get the boxed set here.
To inspire your little readers, encourage them to join the Scholastic Harry Potter Book club.
And for younger kids, I adore the Audible books recorded by voice artist Jim Dale. Find our more on Audible and consider the offer to join now and get two free audiobooks.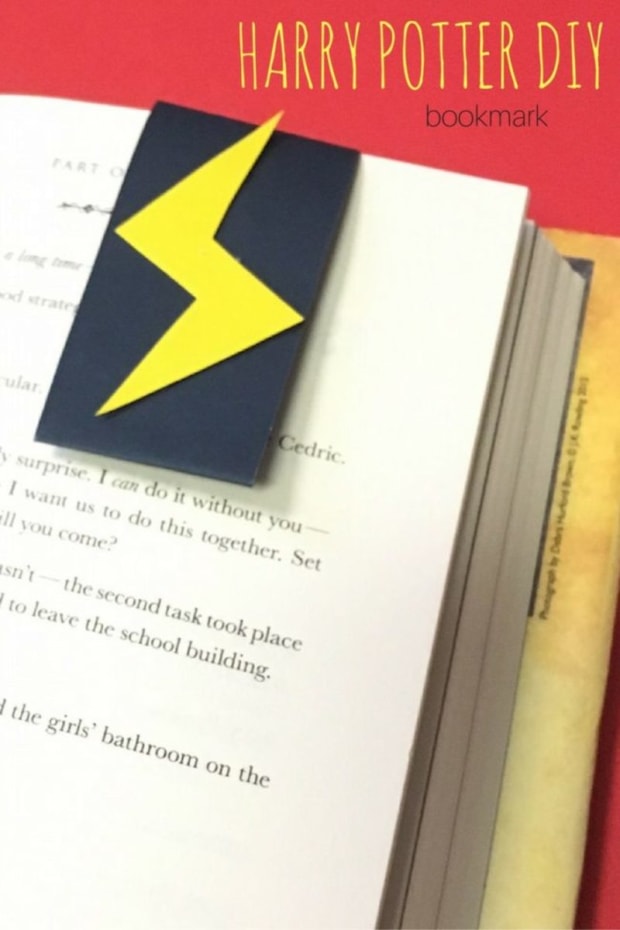 Create: Harry Potter Book Mark
Get instructions here here to make your Harry Potter book mark
Did you know National Book Lovers Day, this coming Tuesday, August 9th? This craft is the perfect way to mark the holiday.
Service: Ideas for giving back to your community
The Harry Potter Alliance turns fans into heroes. We use the power of story and popular culture to make activism accessible and sustainable. Through experiential training and real life campaigns, we develop compassionate, skillful leaders who learn to approach our world's problems with joy, creativity, and commitment to equity.
Find out more about the Harry Potter Alliance here.
Watch: Online resources for kids to give mom a break
Of course this is the week to set up a Harry Potter Marathon. With eight movies in the cannon (ten if you count the two Fantastic Beast movies), there is plenty to keep you busy. In our family we always celebrate July with a Harry Potter fest. We now own all the movies on Amazon Prime, but I know that each summer the SyFy channel runs a marathon.
Cook: Harry Potter Themed Snacks
You're going to need some snacks for your movie watching marathon. While I love popcorn, I went to Pinterest to research some Harry Potter themed snacks. I found a few: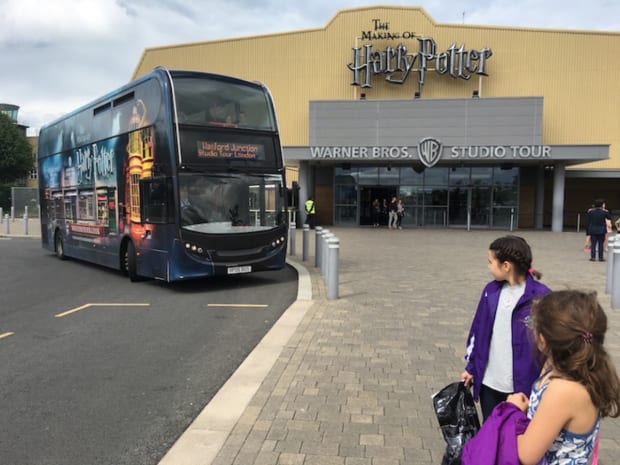 Visit: Warner Bros. Studios Tour London
One of our all-time favorite travel experiences was our trip to the Warner Bros. Studios in London. We took the full day to soak in the experience at this cool attraction outside of London in Leavesden in southeastern England. We learned about some of the magic that went into the movies. It's not a theme park, it's a celebration of movie magic that offers behind-the-scenes glimpse of the Harry Potter films. I know we can't get to Europe right now, but that doesn't mean we can't be a part of the magic of Harry Potter from home. 
This summer kids can learn how the magic was brought to life on screen without leaving the house. From set design to camera angles, budding creators can learn from Harry Potter's team at home here. 
MORE CAMP MOM ACTIVITIES
MORE KID-CENTRIC FUN FROM MOMTRENDS
PIN IT!
Need more ideas on what to do with the kids? Be sure to follow our Activities to Do with the Kids board on Pinterest here.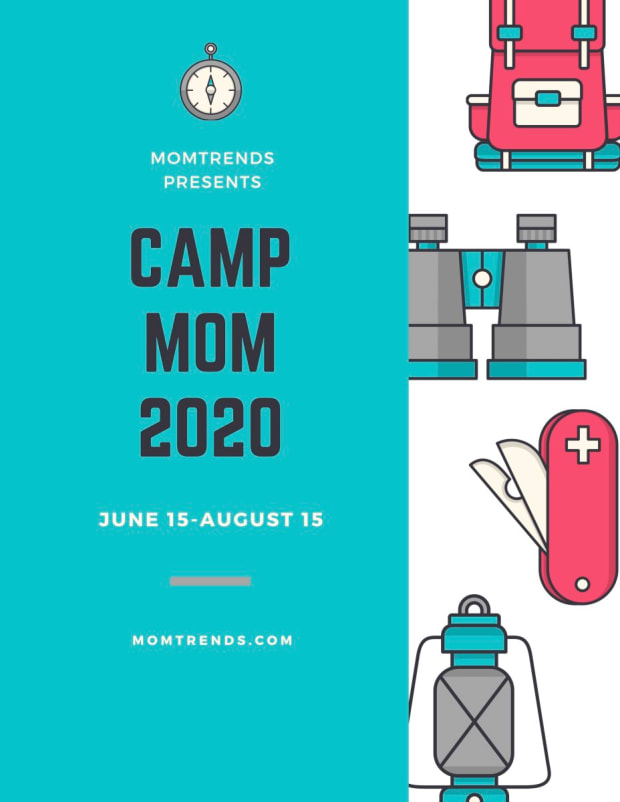 Momtrends was not paid for this post.