The long days of summer are here and you've got to keep the kids entertained, here are eight ideas to keep the kids busy and engaged.
When was the last time you heard "I'm bored" in your house? While I do subscribe to the view that a little boredom never hurt anyone (and often can lead to creative play), I also know that this summer is extraordinary due to the COVID virus. Camps across the nation are closed and parents are having to play the part of camp counselor in addition to all the regular responsibilities of parenting. To help we have eight Momtrends Camp Mom July activity ideas for bored kids.
Related: Get Week 4 Camp Mom-Activities here
WHAT'S IS CAMP MOM
What will you get every week? Here's a look at our offerings each week. You've got to sign up to be linked to all the resources from Camp Mom this summer. Sign up for your weekly email here.
Family Fun: Treehouses and Forts
Some friends of mine are building a tree house with their boys. I absolutely love the idea of a big summer project like this. To get inspiration check out these 11 free tree house plans on Spruce Crafts.
But if you want a slightly less ambitious option, don't forget about the joy a simple pillow fort can bring. Gather all the pillows, cushions and blankets you can find and start creating an indoor city in your living room. Ikea has some cool ideas to get you started. Get a cool pillow fort printable here.
Move: Hiking
Sticking with the ourdoor theme, July is a great month to take kids hiking. Start with easy walks close to home: It's an easy google search for local parks. Be sure to bring plenty of sunscreen, bug spray (we like the B organics brand) and water. 
I always like to have kids get involved in spotting things, be it it trail markers or counting frogs, it makes the time pass more enjoyably. Head here to get a hiking scavenger hunt printable from Makes and Takes.
Learn: First Aid Skills
Any good scout needs to know some survival basics. This is a great time to build the family first aid kit and teach kids the basics of treating wounds and cuts. 
Of course you can buy a kit on Amazon, but it's more fun to build your own. Once you have the kit, review some basic skills like cleaning wounds and calling 911. I like the idea of doing some DIY splint lessons. Especially if you can use stuffed animals for practice.
It's also a great time to go over where the poison control numbers are and the emergency list.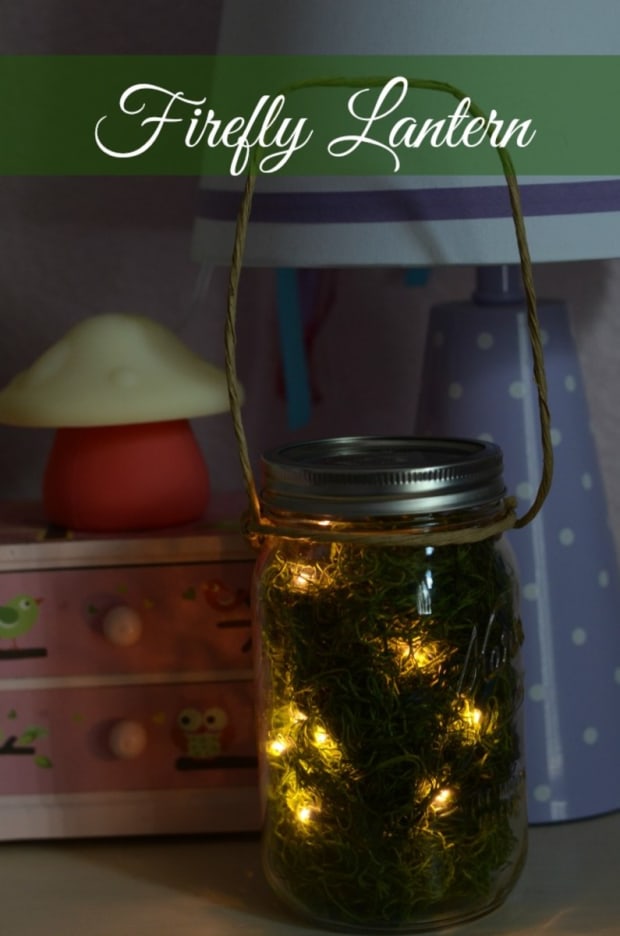 Create: Make a Firefly Lantern
This firefly lantern can be made ahead of time or left as another fun activity for the kids to do. It's super simple and my daughter has been using it as a nightlight in her room the past few nights. 
Watch the video here: 
Service: Start Composting
This is the summer to take on this slightly intimidating project. We're here to say, it's not nearly as difficult or expensive or complicated (or gross!) as it may sound. With food scraps making up 30% of what is thrown away in landfills, composting is not only possible, it's also very important and helpful. Click for a-beginners-guide-to-composting.
Watch: Best Survival Movies 
Ever wondered what it would feel like to be stranded on a desert island? Tom Hanks did a great job with his role. Here are 20 of the best survival films. List from www.goodhousekeeping.com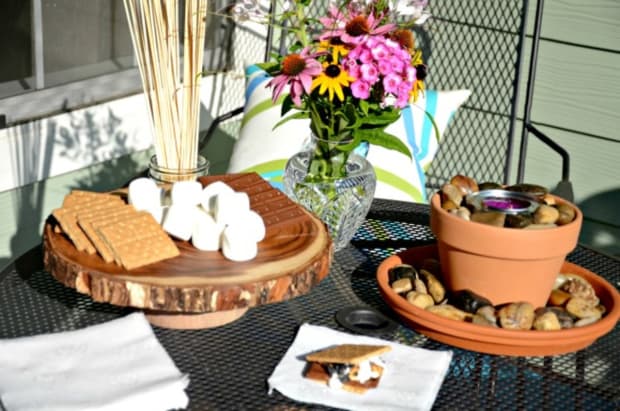 Cook: Make a S'Mores bar
Nothing quite tastes like summer as much as s'mores! Not going camping this summer? No problem! There is no camping required for our tabletop s'mores bar. Get the details here.
Visit: Check in on Bears Fishing for Salmon in Alaska
This was the summer I was supposed to be in Alaska. Since I couldn't make the trips I am keeping busy watching bears. Watch salmon leaping up the falls, while brown bears compete with each other for the best fishing spots. The largest and most successful bears can catch and eat more than 30 salmon (over 120 pounds) per day! Bears are most abundant at Brooks Falls in July during the sockeye salmon migration, but also keep an eye out for bald eagles, lots of gulls, and maybe even the occasional wolf trying to partake in the salmon buffet. Check out the Explore.org/livecams Bear Cam. 
MORE CAMP MOM ACTIVITIES
MORE KID-CENTRIC FUN FROM MOMTRENDS
PIN IT!
Need more ideas on what to do with the kids? Be sure to follow our Activities to Do with the Kids board on Pinterest here.