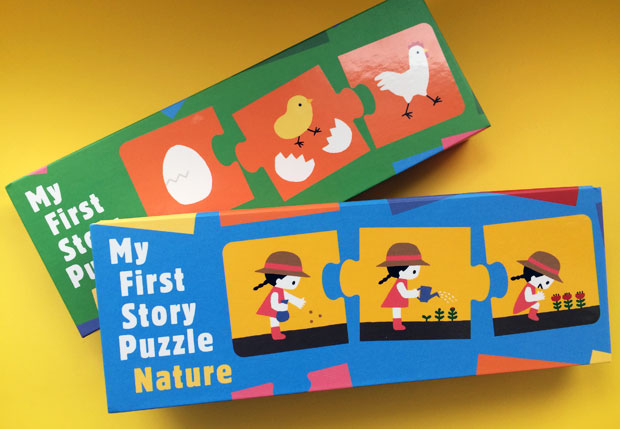 Laurence King Publishing My First Story Puzzle Review

We love games and puzzles in this family! When I saw these new My First Story puzzles for young children, I thought they looked really cute and like a great way to learn too.
My First Story Puzzle: Animals and My First Story Puzzle: Nature, are the first two in a series of games for children aged 2 years and up. They are colourful jigsaws that each tell a simple story, a short sequence of events. Each puzzle has three pieces and you get five puzzles in each set.
The puzzles feature specially commissioned illustrations by Tokyo-based, award-winning Japanese illustrator Kanae Sato. Her illustrations are very cute and perfect for children.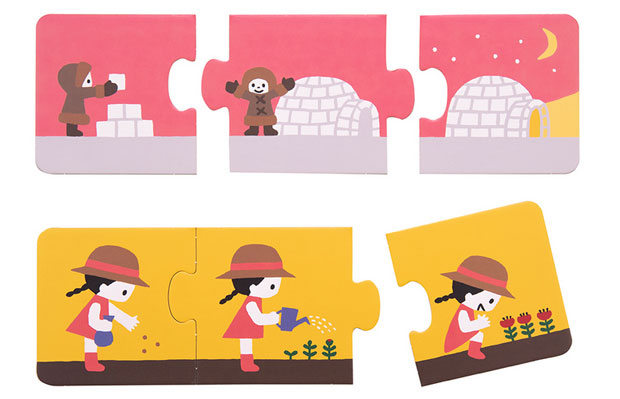 The Nature one tells stories about the natural world; how a seed becomes a flower, how you get rainbows, how an igloo is built and more.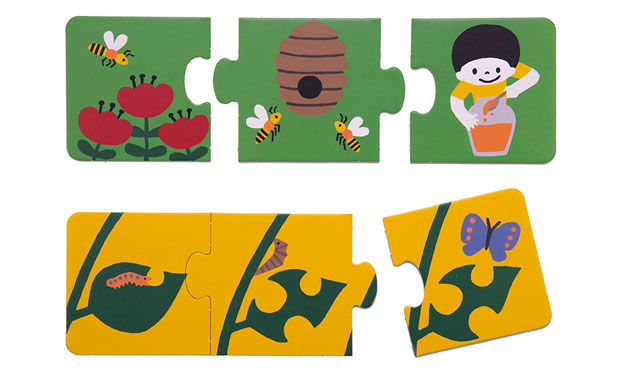 The Animals set tells stories about animals in the natural world; how an egg becomes a chick, how a caterpillar turns into a butterfly, how honey is made and more.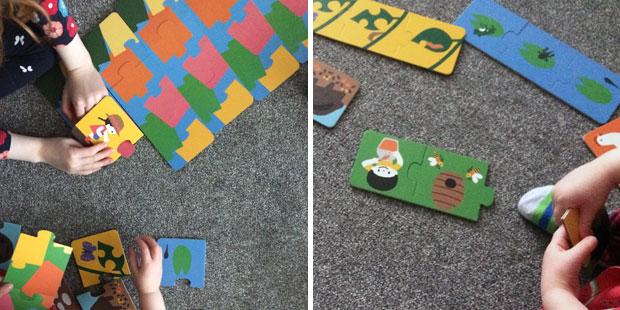 My girls love playing with these! They put the pieces in the right order to tell the story and the puzzle works like a great prop to illustrate more complicated stories too for my older girls to elaborate on. They also love mixing up the pieces and coming up with silly and funny combinations! They can be very creative with their playing!
You can find these gorgeous My First Story Puzzle sets on the Laurence King Publishing website.
If you haven't checked out Laurence King Publishing's bingo games yet, definitely do. They have lots of fun bingo games to choose from that the whole family will enjoy playing. We have a few and love playing together as a family.
Samples gifted for this review. As always, all my reviews are 100% honest and all thoughts and opinions are my own.
The post Laurence King Publishing My First Story Puzzle Review appeared first on A Mum Reviews.