Preschoolers are so curious about the world around them and STEM toys are just the thing to get them learning.
Preschoolers are so much fun! Everything is new and exciting, and they are so curious about the world around them. My little guy just turned 3 and he got some pretty fun preschool STEM toys for his birthday that he is totally loving. For his recent birthday, my mom got him this cute little "First Lab Set" and "First Microscope". It was such a hit I gathered up our favorite STEM toys for preschoolers.
Related: Our favorite S.T.E.M. subscription boxes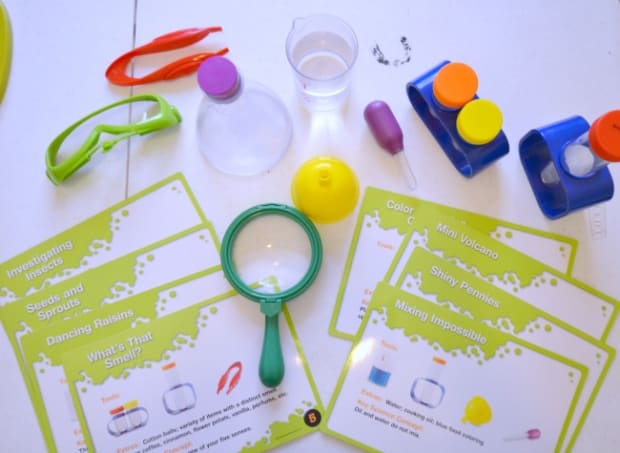 This first lab set is a great first collection of sturdy science supplies for mixing, exploring, and learning. It comes with three test tubes (with holders), a funnel, dropper, tweezers, beaker, flask, and 10 science activity cards.
My kids love getting hands on with this set. One of the most fun activities for a three year old is color mixing. He loves wearing the goggles and using the dropper to mix colored water in his test tubes.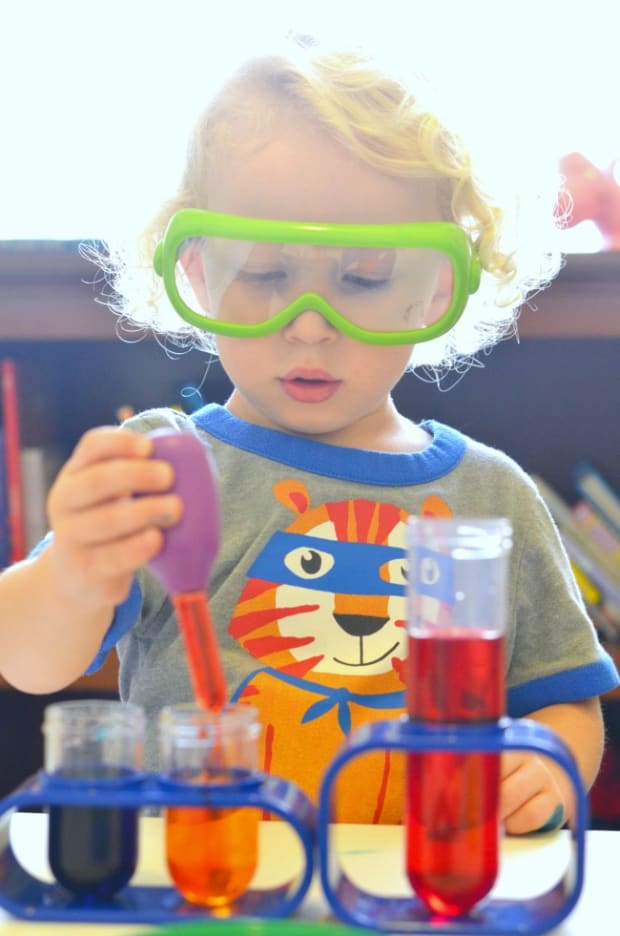 All the tools in this lab set are sturdy and just the right size for preschool hands. It's a great way to introduce your kids to beginner experiments and ask questions like "What color does red and blue make when you mix them together?" or "Will it sink or float?" This lab set offers easy-to-do experiments to encourage exploring through hands-on fun.
To help foster their curiosity and look closer at the world around them the First Microscope is great for preschoolers.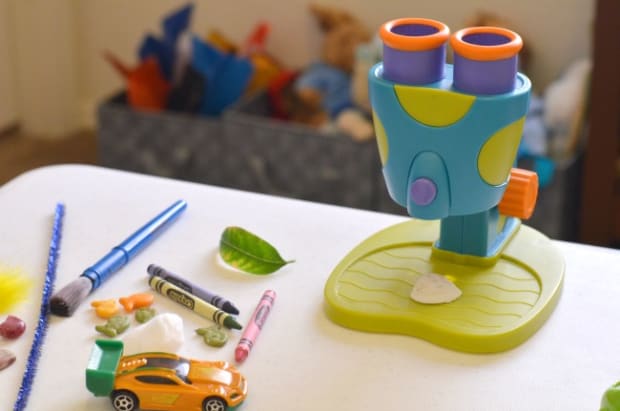 The first microscope features two extra-large eye-pieces to make it easy for preschoolers to view objects. With eight-times magnification, and LED lighting, you can explore rocks, shells, crayons, leaves, and small toys.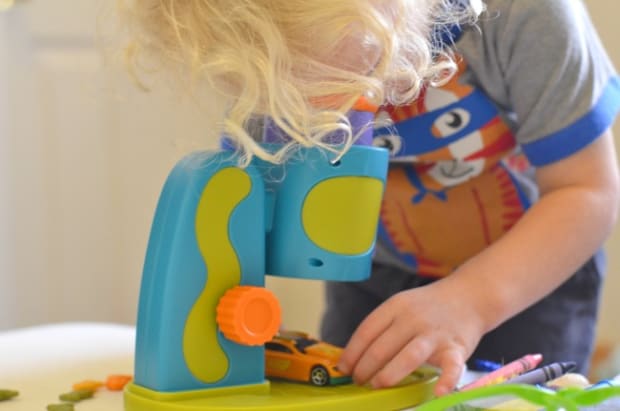 He loved checking out the details of his favorite little car!
Below are our favorite STEM toys for curious preschoolers. We're sharing preschool STEM toys that are perfect for little hands and curious minds. At least one in each category: science, technology, engineering and math.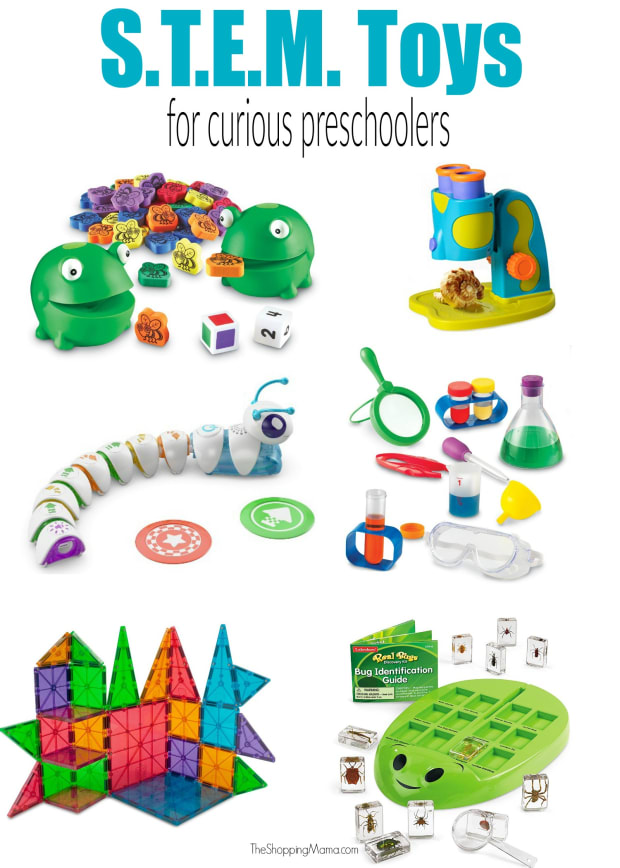 Preschool STEM Toys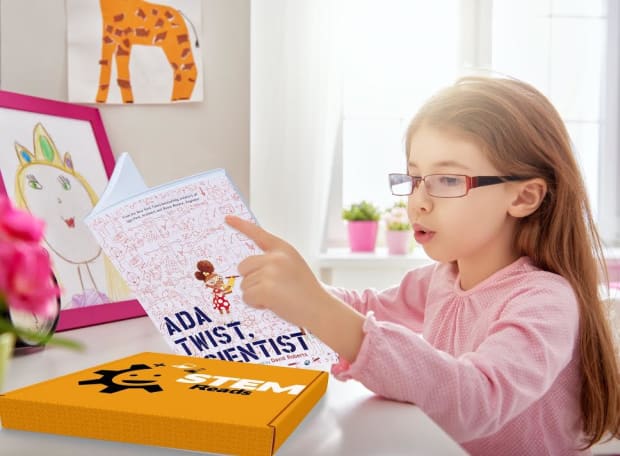 And, for some STEM reading, be sure to keep your eyes on STEM Reads which is a new monthly subscription service that is launching on November 15th. It will deliver fun STEM inspired books for littles ones every month. Their first shipment rolls out December 9th!
Shop! For more STEM toys, bookmark and shop the Amazon.com STEM Toys & Games store.
TO HELP YOU PREPARE FOR THE HOLIDAYS CHECK OUT OUR FAVORITE POSTS:
PIN IT!
Use Pinterest to save your favorite crafts. Be sure to follow our Thanksgiving and Halloween Crafts Board.
This is not a sponsored post.