Kitchen Stuff Plus Canada Red Hot Deals: Save 66% on 6 Pc. Zwilling Henckels 4-Star Block with Bonus Sharpener Set + More Deals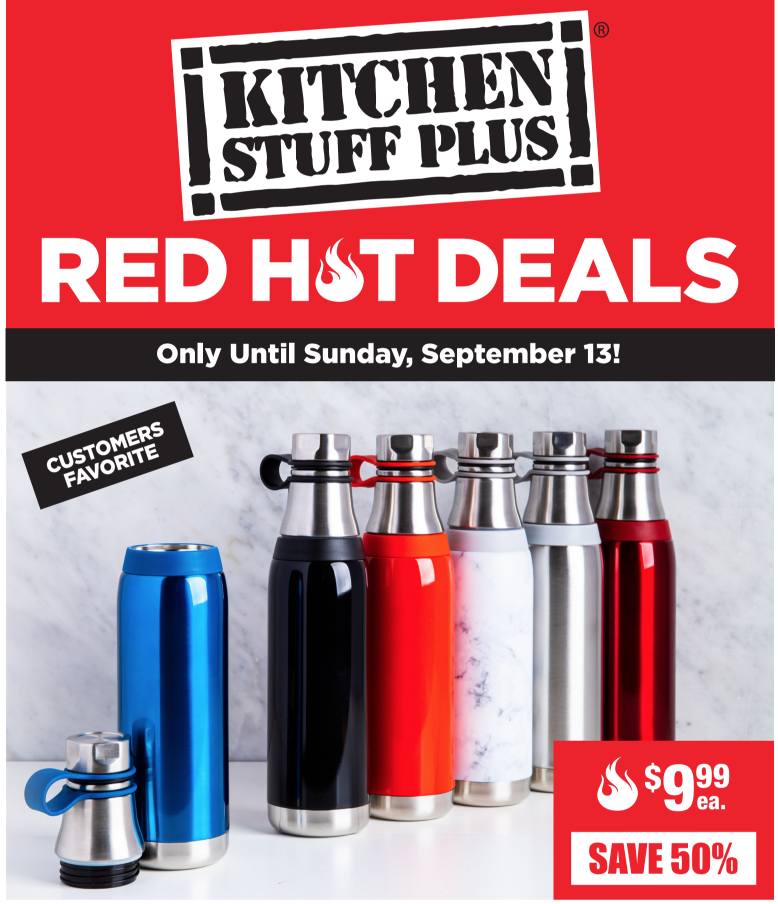 Kitchen Stuff Plus Canada has released its new weekly Red

 Hot Deals and they are super indeed! This week the deals include:
Save 66% on 6 Pc. Zwilling Henckels 4-Star Block with Bonus Sharpener Set, for $249.99
Save 60% on PDI Precharged Power Bank, for $5.99
Save 50% on Polar Water Bottle – 511 ml, for $9.99
Save 50% on Plateau Shoe Rack, for $14.99.
Save 50% on Chiller Double Wall Bottle Cooler
16 oz, for $7.49
Save 40% on 4 Pc. Colour Splash Flared Canister
Set, for $11.99.
Save 40% on Eiffel Chair, for $41.99
Save 40% on Toby Shoe Cabinet, for $59.99.
Save 40% on 2 Pc. Ultralite Cast Iron Non-Stick
Frypan Set, for $23.99.
Save 40% on Lush Chenille Bathmat, for $11.99.
and more
These Kitchen Stuff Plus deals are valid now, until September 13, 2020.
Kitchen Stuff Plus Canada offers FREE shipping on all online orders of $75 or more.
Click here to view Kitchen Stuff Plus' Canada's latest flyers deals.