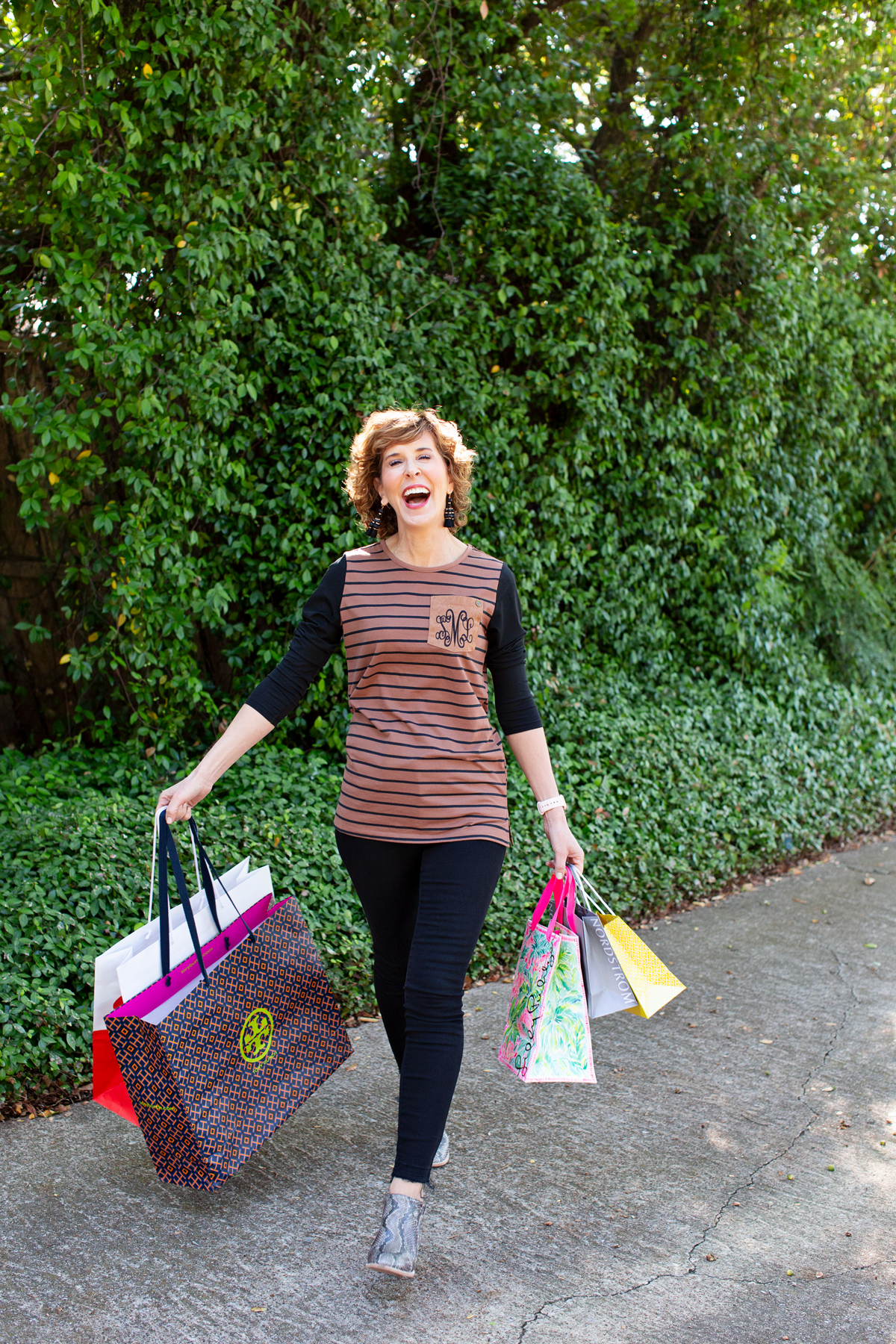 Happy Thanksgiving week! This week is big for empty nesters! I hope youve got lots of chicks back in your nest and youre looking forward to your time together over the weekend! I want to help you maximize your family time, be efficient with your shopping, and be good stewards of your holiday budget! Thats why Ill be updating all of the sales info throughout the weekend! Be sure to make Empty Nest Blessed your first stop for all the inside scoop on the sales and the discount codes you need to save even more.

Weve got this, gals!
Ive done the research on how best to navigate Cyber Week (so you dont have to)! Today Im sharing my best tips and tricks to help you navigate Cyber Week like a pro! #bossladyshopper #thatsyou
But FirstThese Two Things!
Holiday Party Look
Thank you all for voting for my Miami Holiday Party look! Heres how the final vote looked.
Look #1: 32% (Although one follower called them tin foil pants

)
Metallic Paper-Bag Waist Ankle Pants | Short Sleeve Turtleneck | Black Pumps | Faux-Fur Clutch | Gold Drop Platinum Drusy Earrings

Look #2: 16% (This was Bobs favorite, so I told him I would count his vote twice!

)
Ruffle Plaid Peplum Top | Ami Velvet Skinny Jeans | Black Pumps | Faux-Fur Clutch | Gold Drop Platinum Drusy Earrings

Look #3: The Winner with52% (Although one follower said they looked like pajama pants!

)
Knit Velvet Shell Pullover | Plaid Ponte Cocktail Pants | Navy Suede Pumps | Navy Clutch Purse (not pictured) | Gold Drop Earrings in Red Illusion

Thanks so much for helping me decide! I do have one other party to attend, so Ill be wearing look #1 to that one!
Also, if you liked anything you saw up above, know that most of it is on sale for Cyber Week, so click through on the PINK text links or the images to check out the discounts!
Podcast Privilege!
Last week, I did something Id never done before! I had the opportunity to be a guest on the MT Nesters Podcast! It was so much fun talking with empty nesters Felicia Madison and Nancy Tepper! (Be sure to follow them on Instagram!) We talked about how and why I started Empty Nest Blessed, and so much more! I hope I represented you all and the mission of Empty Nest Blessed well! You can listen to my episode HERE.

First of all, What is Cyber Week?
Its a little confusing! The first thing to understand is that its not really a week, at all! Previously known as Cyber Monday, the day when online retailers offered one-day deals to induce shoppers out of the malls and onto their computers, as this shopping day has now absorbed Thanksgiving Day, Black Friday, Small-Business Saturday, and Sunday. So technically, it starts on Thanksgiving and goes through next Wednesday, although a lot of retailers will be dropping their discounts this Wednesday (or even before) to gain more exposure. #itscrazy
General Info
Based on my information, this year the deals on Black Friday will be more product-specific, with particular items on sale. Cyber Monday, however, will (as in years past) distinguish itself by offering more sitewide discount codes.
How to Shop
We all love our smartphones, but online shopping will be optimized and easier from a desktop or laptop. Images will be clearer, keeping you from potentially purchasing something you didnt check out well enough, and retailers sites are usually optimized for larger devices. The sites will be easier to navigate, saving you lots of time. Trust me on this one!
What to Shop
Apple Products Traditionally, big retailers will discount Apple products on Black Friday, with the biggest deals on previous generation models. While offers might include price cuts, also look for things like free gift cards with purchase. Check out the selections atTarget and Walmartin advance so youll know if youre getting a good deal!
Electronics You probably already know that Black Friday deals on TVs, tablets, and smartphones are a given! These links go right to the electronics departments atTargetandWalmart. Its smart to check out prices in advance so you know whats worth it or not this weekend!
Video Games, CDs, DVDs & Blu-rays Need some awesome and inexpensive stocking stuffers? Grab your favorite titles for a steal! I linked some titles on the Empty Nest Blessed Holiday Gift Guide for Senior Adults, because my parents and my in-laws still prefer viewing movies this way instead of digitally.
Home Appliances There are always great Black Friday deals on washers, dryers, refrigerators, and major kitchen appliances. Check out the selection at places likeJC Penneyand Sams Club.
Another Exclusive Sale in the LiketoKnow.it App!
Do you follow Empty Nest Blessed in the #LTK app? Did you check out the 25% off sitewide at Boden sale exclusive sale last Saturday? I hope so! The LiketoKnow.it App makes shopping the looks you see me wearing on Facebook and Instagram so easy! If you dont have it yet, you can download it HERE. If youre confused about how it works, check out THIS post. Today only, you can take 20% off sitewide at Kendra Scott, but only if you access the website via my page on the LiketoKnow.it app!
Heres how it works:
Every time you open your LTK app today, youll be met with a pop-up spelling out the Kendra Scottpromotion going on. (You wont find it anywhere else in the digital world!)
Head to the Empty Nest Blessed page and look for any of my posts that feature Kendra Scott products! Theyll be tagged with a red sticker in the top right corner of the image.
When you tap on a product to view more details, a product card will appear calling out the unique Kendra Scott offer (ex: 12 Days of LTK Sale Take 20% off), plus the option to copy the promo code. If you shop the linked product, you will simply paste the promo code (which is copied to your clipboard when you hit Copy) at checkout.
What to Skip
Bedding The best prices on bedding and linens are usually in January during white sales, so hold off until then if possible.
Outdoor Essentials I probably dont need to tell you that, even if you live somewhere warm, you wont see too many grills or patio furniture sets on sale during Cyber Week! The best time to find discounts on those is immediately after summer ends (think Labor Day weekend).
Holiday Decor Hey, when you need it, you need it, so buy it! Just know that the best deals on holiday decor happen during the week between Christmas and New Years Day, so if you can plan ahead for next year, youll really score.
Toys This might surprise you (it surprised me!), but historically, its best to wait until closer to Christmas to purchase toys. Sure, certain items might sell out, but the best deals will happen the five days before Christmas.
When to Shop
Based on the fact that online retailers can now get almost instant feedback on how their sales are going, many of them will shift their discounts throughout Cyber Week. Last year, for instance, I noticed that in general, the discounts and deals on Black Friday were even better than on Cyber Monday, which was an indication that Black Friday sales were so good, brands were able to pull back on the discounts on Cyber Monday. I cant promise that will happen again this year, but Ill do my best to keep you updated, so bookmark my site, check back often throughout the weekend, and use my convenient links to head straight to your favorite retailers sites!
Ive gotten a couple of DMs asking if its better to shop on Black Friday or Cyber Monday. Since its hard to tell what will happen on Monday, Id go with Friday (or before ) if you have to choose. Thats when I shop!
Heres a good rule-of-thumb. I will provide you with the end dates of all the sales if I can find them. If the brands sale ends on 12/2 ((Cyber Monday), then you know the deal is as good as its going to get, and you can shop now. If the sale ends on or before 11/29 (Black Friday), then I wouldnt shop now. I would wait until Black Friday, and go with the deal offered then.

Monogrammed Layering Tee | Black NYDJ Jeans | Snakeprint Booties | Earrings (similar)

Bonus Tip: Shop the Already-on-Sale Items
Use my list below to scope out the sale sections of your favorite brands and retailers. Most will offer a sitewide discount this weekend, and some will offer additional discounts on items already in their sale or clearance sections. Some have already announced their deals for the entire weekend, and some have announced through Sunday and will change things up on Cyber Monday. (See below.)
Best Already-Announced Sales
Ill be updating this all week, so keep checking back for the latest info!
Click the pink links to go straight to the sites and be sure to use the extra discount codes Im sharing!
AMAZON | New deals go live daily until Sunday, 12/1. Check out the Black Friday Deals page here.
ANN TAYLOR | 50% off + free shipping with code BLACKFRIDAY. Ends Wednesday, 11/30. Check back on Cyber Monday!
BANANA REPUBLIC | 40% off regular-priced styles sitewide. Ends 11/26. I wouldnt shop yet! Check back for what could be even bigger discounts.
BONOBOS | Bobs loves their chinos! 30% off sitewide with code BFWEEK. Ends Sunday, 12/2.
CABANA LIFE | My fave colorful UPF 50+ clothing! New deals every day! If youre a fan of this brand, keep checking back with them by clicking HERE.
CHICOS | Did you catch Mondays post about Chicos amazing selection of gifts (and adorable ornaments)? 40% off sitewide with code 55748. Ends Monday, 12/2..
COACH | 50% off select best-sellers + 30% off select styles with code SAVE30. Cant find an end date for this, but last year they did a 20% off sitewide on Black Friday, so this could actually be a better deal.
EBAY | Black Friday, Mobile Wednesday and Small Biz Saturday deals on everything from Dyson to Samsonite.
FITFLOP | (Not just flip flops!!!) Up to 50% off, plus an extra 20% off with codeSALE20.
GAP | 40% off sitewide with code FORTY + extra 10% off with code SUPER10. Ends Thursday, 11/28. Cardholders get early access to Black Friday deals which is 50% off sitewide. If youre not a cardholder, check back because theyre going 50% off sitewide on Friday for everyone!
HAYNEEDLE | Up to 60% off. Christmas decor 60% off! This is the same deal they offered last year, so this is probably as good as it gets! (Which is pretty good!

)
JCPENNEY | Thousands of deals! No code needed.
J.CREW | 50% off your purchase & extra 60% off sale styles
J. JILL | 30% off sitewide with code 30GIVE. Ends Thursday, 11/28.
JOY CREATIVE SHOP| 15% off sitewide with codeBLACKFRIYAY15at one of my very favorite Etsy Shops! (Read more inthis post.) Ends 12/29.
KATE SPADE | 50% off select handbags & wallets with code GOBBLE50. Ends 12/10.
KENDRA SCOTT | See the info on the exclusive sale for my LiketoKnow.it app followers in this post!
LL BEAN | 25% off Bean Boots & Wicked Good Slippers. Ends Wednesday, 11/26. Check back!
LOFT | 40% off sitewide with code BESTWEEK. Ends 11/27. Check back!
LORD & TAYLOR | 20% off almost everything with code PREVIEW.
MACYS | Extra 20% off, plus free shipping at $25 with code BLKFRI. Ends 11/30.Theyll do a different discount for Cyber Monday depending on how sales go this week.
MADEWELL |
MARLEY LILLY | $25 & under warehouse sale. Ends 11/26. Check back!
MINTED | 15% off Holiday cards, gifts, fine art, home decor + free shipping with code JOYFUL19. Ends 11/26.
NEIMAN MARCUS | Up to 50% off mens & womens designer sale. Free shipping.Check back!
NORDSTROM | Ive got inside info that theyll drop their Black Friday deals Wednesday, 11/27. For a sneak peek at whats going to be on sale and what some of the prices will be, click HERE.
NORDSTROM RACK | Nike clothes & shoes up to 40% off (ends 12/10.); boots up to 60% off; coats & jackets up to 65% off; sweaters & cashmere up to 65% off; handbags under $100; Koolaburra by UGG 25% off; Frye boots & shoes up to 50% off.
OLD NAVY | Dont shop yet! Cant tell you how I know it, but theyll probably do 50% off sitewide on Black Friday!
RALPH LAUREN | 30% off sale styles. Ends 11/26. Check back!
SAM EDELMAN | One of my fave shoe brands. (The cushy insoles are perfect for feet over 50!). Take 30% off (almost) everything with code SAM2019. Ends 12/2.
SEPHORA | Daily Wow: 50% off select items all week. Click HERE and check back!
SHOPBOP | Designer styles + free shipping with Amazon Prime.) Up to 50% off over 1000 new markdowns. Click HERE to see whats on sale from your fave designer.
SOMA INTIMATES | BOGO 50% off bras,PJs & apparel. Ends 11/27. Check back!
SHUTTERFLY | Up to 50% off everthing + 20% off with code EXTRA20! If you havent ordered your holiday cards, nows the time! Also, create some one-of-a-kind photo gifts like this personalized iPhone case! Ends 11/28. Check back after that for possible additional savings!
TALBOTS | 40% off all regular priced accessories & footwear. Ends 11/27. Check back!
TARGET | Pre-Black Friday deals! Save $10 when you spend $40+. Ends Wednesday, 11/27. Preview all the Black Friday deals HERE. REDcard holders get early access to select deals starting Wednesday, 11/27.
THE REAL REAL | Designer Consignment! (This is where I get all of my designer handbags and accessories!) Take 20% off with code REAL.
TORY BURCH | 30% off $250 purchase sitewide with code THANKS. Ends 12/3.
ULTA | Black Friday deals start on Thursday 11/28 at 4 p.m. Ive got the inside scoop! Preview the Black Friday deals HERE.
VINEYARD VINES | 25% off a $100 spend with code GIFTS19. (Shop their sale section for the best deals!!!) Ends 11/28. Check back on Black Friday! I cant tell you how I know this, but I think theyll do a sitewide discount that day.
WALMART | Shop Pre-Black Friday deals HERE. Black Friday deals start Wednesday, 11/27. Check out their Black Friday Preview page for early deals.
WAYFAIR | Up to 80% off Black Friday Blowout!
I hope you feel ready to navigate Cyber Week! Feel free to email or DM me on Instagram or Facebook throughout the weekend if you have specific questions! Remember to keep checking back throughout Cyber Week. Empty Nest Blessed subscribers, look for a comprehensive list of all the best Black Friday sales in your inbox late Thursday night! Not a subscriber? I dont want you to miss a thing! Sign up HERE!
Blessings,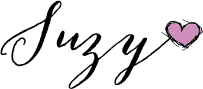 Photos by Megan Weaver.
The post Tips & Tricks to Help You Navigate Cyber Week & Save BIG appeared first on Empty Nest Blessed.