This summer is different than others summers. Usually our 50 things to do in Ottawa post is getting tens of thousands of hits and many of us are out exploring and visiting places. This summer is different and you may fall into one of the following categories, or maybe you fall into all of them depending on the day.
You're going to stay close to home.

You're going to go out and about, but only on solo adventures.

You're ready to start testing the waters at attractions again.
We've been reaching out to attractions in the area, talking to parents, and we're getting ready to go and try out as many things as possible! We can give you a sense for what to expect, so that you can decide if the activity is right for you and your family.
We'll be updating this post as we get more information, but here are 25 ideas and things to do during a pandemic summer in Ottawa (keep checking in for updates!).

Staying close to home
Camping in the back yard - stay home and set up a tent in the backyard or even in the living room (using your personal judgement on what is safe for your children at their age)
Have fun with a splash at home (without a pool) - we've put together some ideas for games and ways to stay cool in the backyard this summer.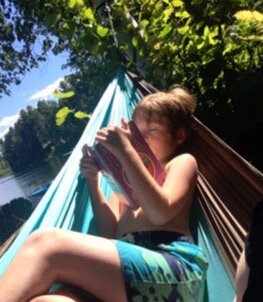 Visit the National Gallery from home - the Gallery has a virtual tour that you can do from the comfort of your home (though they're also opening up soon too!)
Create cards and art for seniors in isolation - we have 3 local businesses accepting drop offs and you can create some art while brightening up someone's day!
Read all the books! The Ottawa Public Library is open again (with some restrictions) and they are participating in the TD Summer Reading Club and running a summer reading draw.
Experiment with making new drinks - we found some fun things to try in the archives (like making your own gingerale or watermelon juice) but you can also just Google or Pinterest ideas and experiment with fun and interesting drinks that you made yourselves.


Solo adventures
Petrie Island - go for a dip and explore the grounds at Petrie Island. There are times when the beach can get quite crowded so just watch for that when you decide to visit.
Mer Bleu - there are all kinds of walking paths at Mer Bleu for you to explore. You may even get a chance to feed some sweet winged visitors! (though that may depend on the time of year)
Go exploring - there are lots of sites to be seen without going into any attractions or interacting with strangers. We're going to be updating our challenge from last summer soon, but for now, go and check out some ideas for places where you can take fun photos around town!
Go on a hike - we've listed 5 family friendly hiking trails in the area on the blog.
Go camping - Ontario provincial parks are open for overnight and day visits. Facilities such as showers, laundry, group camping, picnic shelter rentals and swimming pools will remain closed for the season.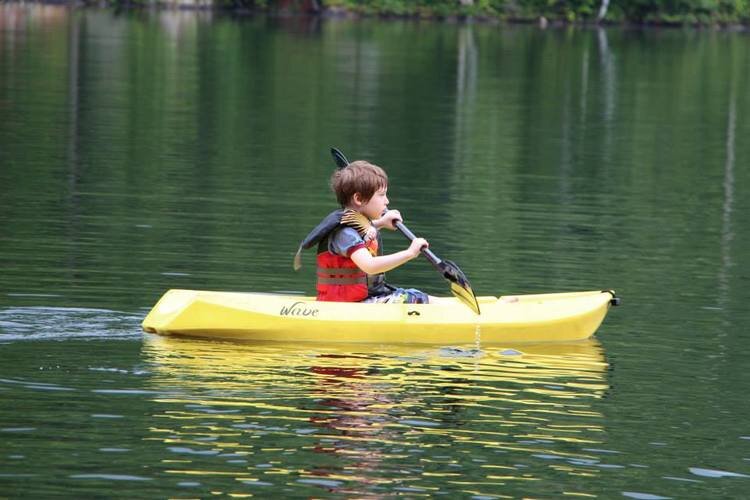 Go kayaking or stand up paddle boarding - there are relatively inexpensive options for child sized kayaks and SUPs and they pick it up really young and easily. You can then take them out onto bodies of the water in the city or find some lakes to visit to explore.
Out and about
Wesley Clover Parks Drive In Theatre - take in a movie at the drive in. You can stay safely in your vehicle the entire time or have some interaction with others if you head to the bathrooms. Guest blogger Stephen visited and shared his experience on the blog.
Parc Omega - We've heard that if you stay in your vehicle you will feel very safe but that not everyone is respecting physical distancing at the picnic area, so you may want to plan for that. (Updated post coming soon from one of our bloggers)
Eco-Odyssey - We've heard that they're signing people in one at a time and staff is behind glass, workers kept their distance and there was lots of hand sanitizer and cleaning products. This helped visitors feel confident that things were being kept clean.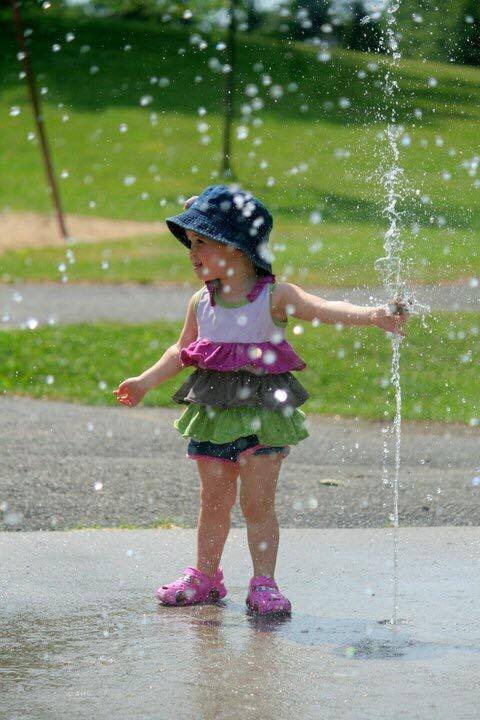 Pirate Life - Pirate Life is limiting 10 people per trip and has zones to keep groups apart. They require all staff and audience to wear masks. They are also sanitizing commonly touched surfaces between every cruise. (Blog post coming soon)
National Gallery of Canada - the National Gallery will be reopening in stages starting on July 18th.
Splash pads - the city has opened most of their splash pads for the season if you want to get out and cool down.
City wading pools - the city is opening 53 of their wading pools in a phased in approach (starting July 6th and complete by July 13th) with reduced admissions numbers to allow for physical distancing. Check out the city's site for more information.
Mont Cascades - Mont Cascades is now open and have measures in place, including masks for staff if they can't be distanced from you, wiping down the handles on tubes between each ride, and having people wait at a distance in lines. They are also letting people know it's better to arrive changed and avoid the change rooms and that you will have to go wait in your car if there are downpours instead of the club house. (We're going to be visiting soon and will update with first hand information)
Little Ray's Reptiles - Little Ray's is open for small group private tours. Everyone wears masks but you may want to state ahead of time how comfortable you are with how close staff get to you and the kids so everyone is on the same page.
Chute Coulonges - Chutes Coulonge is open for hiking, ziplining and obstacle courses. They have no Covid-19 information on their web site but we've heard that it was quite quiet for those visiting and that distancing wasn't a concern.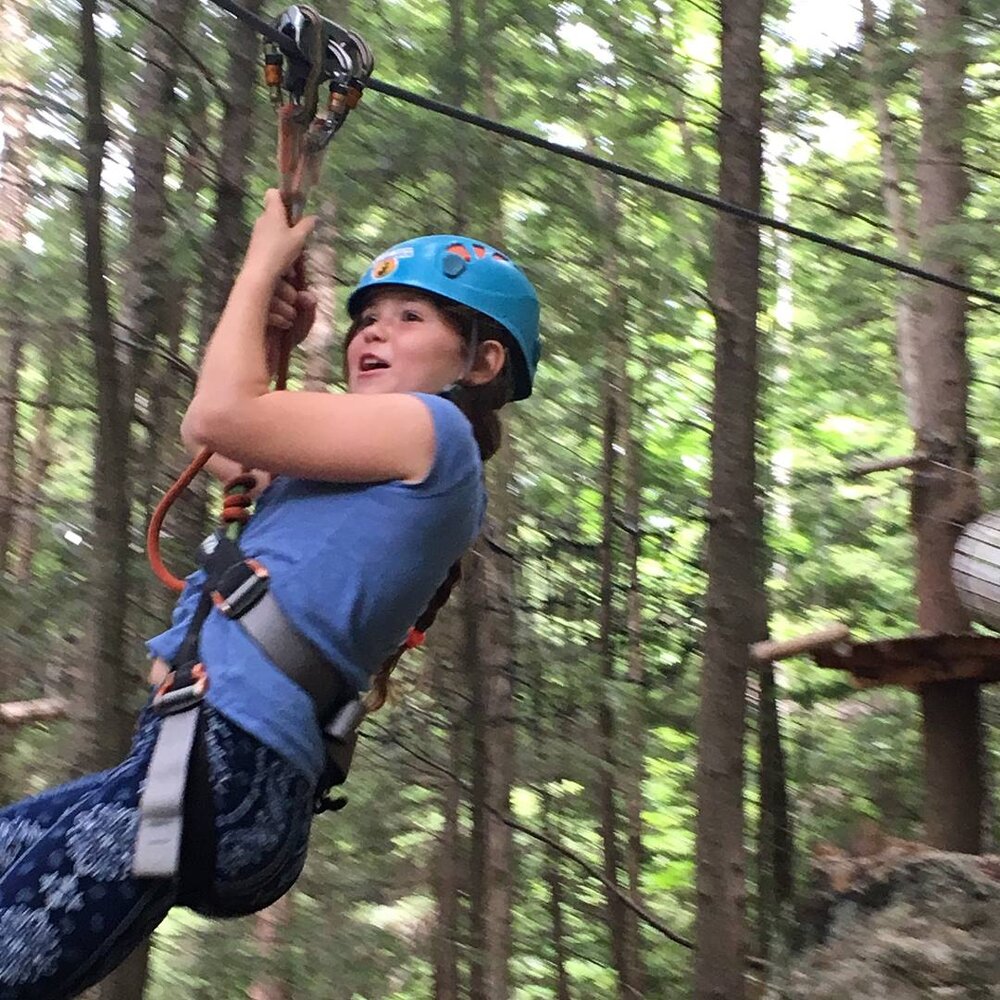 Diefenbunker - Diefenbunker is open as of July 8. You must book ahead and wear a mask while in the museum. Numbers are limited so you may need to wait outside if people are in the museum longer than expected.
Saunder Farm is opening July 18th - guests will only be permitted to stay on-site for two hours at a time (booking windows will be at 10am, 12pm, and 2pm each day). Your visit will include access to four of our Mazes, our Splash Pad, and our Giant Jumbo Jumpers. Unfortunately, access to play structures, wagon rides will not be allowed at this time.
Arbraska Lafleche is open again for both their caves tours and aerial courses. They have special Covid-19 procedures including needing to reserve ahead of time, smaller group sizes and they aren't accepting cash. They're also allowing for cleaning and rest time for equipment and waivers will be signed digitally on your own devices.