Eight summer camp activities, give kids a chance to get outdoors and soak in the vitamin D as we pretend to head to the beach.
We love fun in the sun, this week's Camp Mom activities are all about making life a beach. These eight summer camp activities, give kids a chance to get outdoors and soak in the vitamin D while also staying safe and distant from families outside of the bubble.
Related: Camp mom Harry Potter summer activities
WHAT IS CAMP MOM?
What will you get every week? Each week you'll get eight activity ideas for your kids. You've got to sign up to be linked to all the resources from Camp Mom this summer. Sign up for your weekly email here.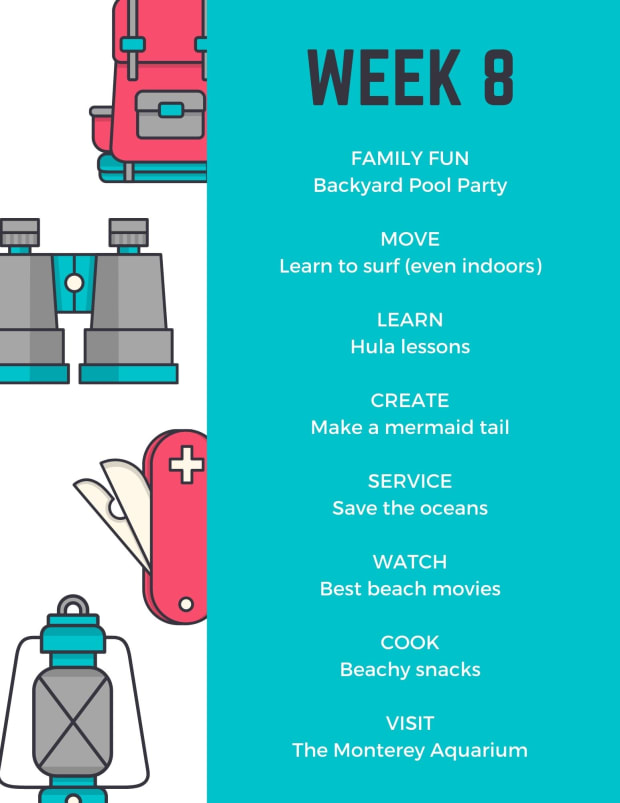 Family Fun: Turn Your Backyard into a Waterpark
Since not every family has a pool, the key to this bit of family fun is including some type of water. We've got a great list of backyard options with this Momtrends feature. Even if you just get a kiddie pool (or borrow one) or a slip and slide, you'll have all you need to get into the vibe of the beach.
Momtrends tip: be sure to have a beachy play list as you play in the water.
Move: Balance Board Surfing
If you can get to a lake, pool or ocean, we highly recommend trying SUP. Also known as paddle boarding or "stand up" this is a great exercise for balance and a super way to explore the water. But for those of us in land-locked states, we can simulate the surf with one of these cool balance boards. We have this one from Fluidstance. It's a great beginner board. For more serious athletes, try the Vew Do board. 
Learn: Hula Dance
Part of what makes Hawaii so special is its rich island culture. Hawaiians have their own traditions, language, and even their own dance form called Hula. Learn how to Hula dance with Little Passports. Head here for the full set of instructions.
Don't forget to make your fun grass hula skirt with instructions from MakeandTakes.com/diy-grass-skirts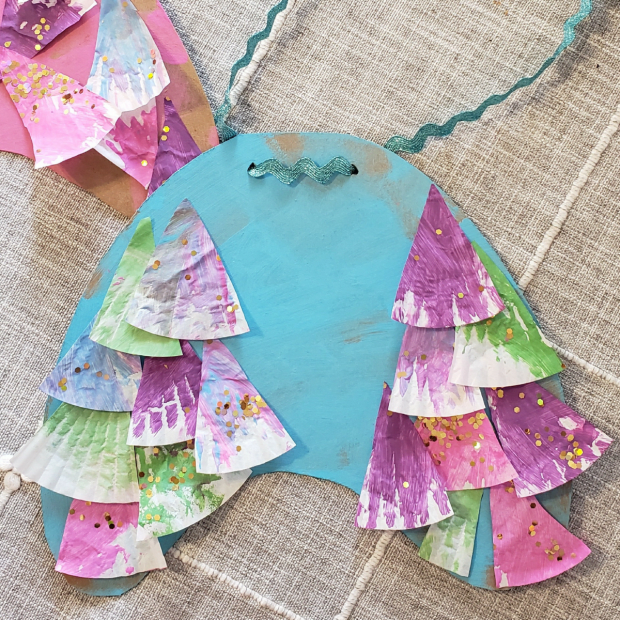 Create: Make a Mermaid Tail
One of our most popular posts is this DIY mermaid tail craft. It's creative and fun and doesn't require a lot of money. And if you don't have a beach, no worries, just pretend you do. Get the full list of instructions here.
If you like this theme a ton, try this DIY mermaid necklace playdate.
Service: Shop Smarter for Clean Oceans
If you can organize a beach clean up...awesome. But there are other ways to make sure our beaches stay safe and clean. First, review this list of ways you can keep beaches clean. Note: cutting down on plastic is key!
Research the seafood you buy. Head here to see the best options for every type of seafood. Download a shopping list for your state here.
A final step? Put your kids in charge of the recycling at home. Make sure they keep reusable bags in the store for grocery shopping and have them sort and take out your recyclables. Empower them to oversee this part of the cycle.
Watch: Beach Movies for Kids
Spread out some beach towels in your living room, serve popcorn in beach buckets and fire up a few of our favorite beach movies for kids:
Moana (our favorite Disney princess)
The Little Mermaid
Finding Nemo
Free Willy!
Disney's Teen Beach Movie (my girls made me include this one)
Nim's Island
Pirates of the Carribbean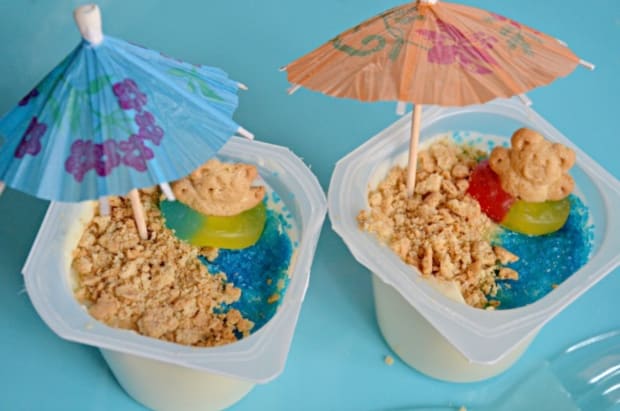 Cook: Create this Special Summer Snack
Everybody into the pool! Even if you can't get to the beach, you can create a cool snack that is beachy in appeal. It's cute and festive, but easy to execute for busy moms. I found all these supplies at my local grocery store and in my pantry. Head here for instructions.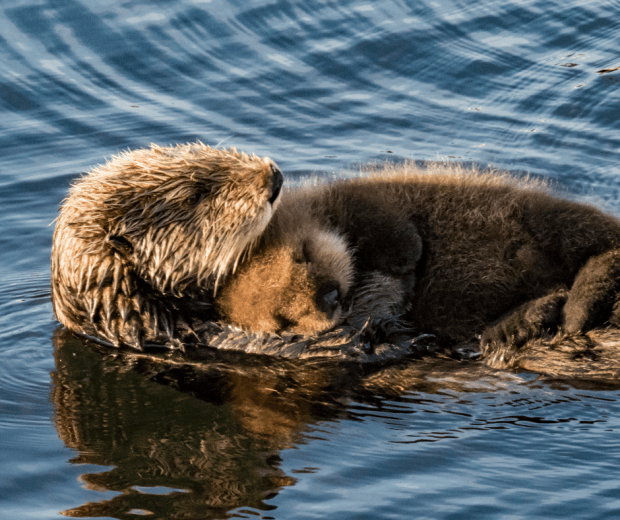 Visit: A Virtual Visit to See Ocean Animals
Head to the Monterey Bay Aquarium.org to check out some of your favorite sea animals. With ten live cams to choose from, you can experience the wonder of the ocean no matter where you are. Our favorite? The sea otters. They can be viewed live from 7am to 7pmPST here.
MORE CAMP MOM ACTIVITIES
MORE KID-CENTRIC FUN FROM MOMTRENDS
PIN IT!
Need more ideas on what to do with the kids? Be sure to follow our Activities to Do with the Kids board on Pinterest here.