We are four weeks into summer and it's time to get creative to keep the kids busy and engaged. Here are eight ideas to get you through the week.
Here we are in July. No one knows if and when school will go back to normal, but life goes on and we've got to keep the kiddos busy. Here are eight July Camp Mom activities for you to try at home this week. 
Related: Get Week 2 Camp Mom-Activities here
WHAT MOMTRENDS SUMMER CAMP
What will you get every week? Here's a look at our offerings each week. You've got to sign up to be linked to all the resources from Camp Mom this summer. Sign up for your weekly email here.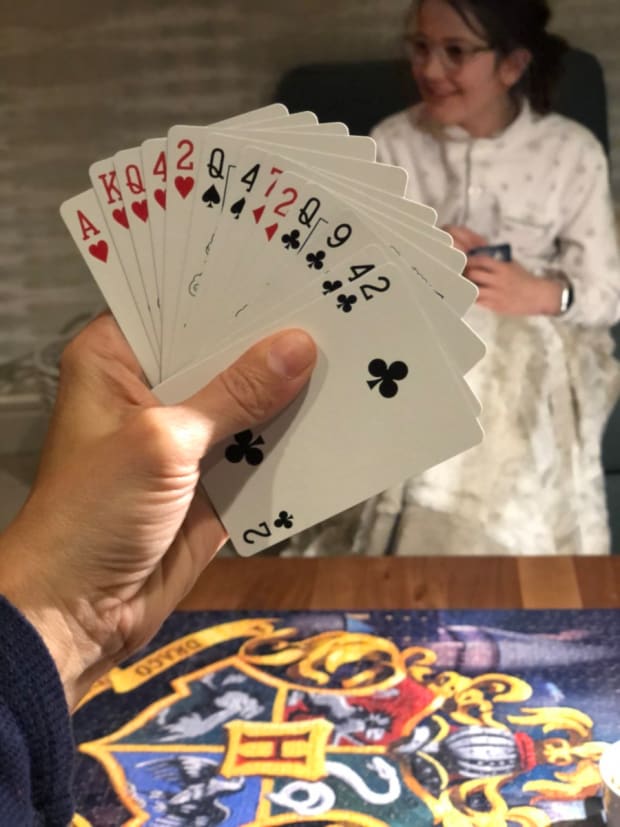 Family Fun: Card Games
This week it's about going back to the classics. All you need to keep the kids entertain for family fun night this week is a deck of cards. I suggest you try teaching them Spades, my girls (14 and 12) picked it up quickly and we soon had a lively contest going. If you need a game geared towards younger kids, download the Bicycle App on your phone for more ideas and step-by-step instructions. 
Spades is a fabulous game because of the pace, the bidding and the trickery. It's a trick taking game, and requires skill, strategy and luck. The more spades you are dealt the more powerful you are.
Get the full details on scoring here bicyclecards.com/how-to-play/spades/
Get the complete rules to over 75 card games, new and old, written step-by-step. You can search games that work for both age groups.
Get the free app here for iOS and here for Android
Move: Learn to Ride a Bike
There's not going to be a better time for your kiddo to learn how to ride a bike than right now. Children usually learn to ride a bike sometime between the ages of 3 and 8, with an average of just over age 5. We've had success starting with a balance bike (the kind without wheels, check out this one from Joovy). From there, use these Top Tips to teach your child to ride.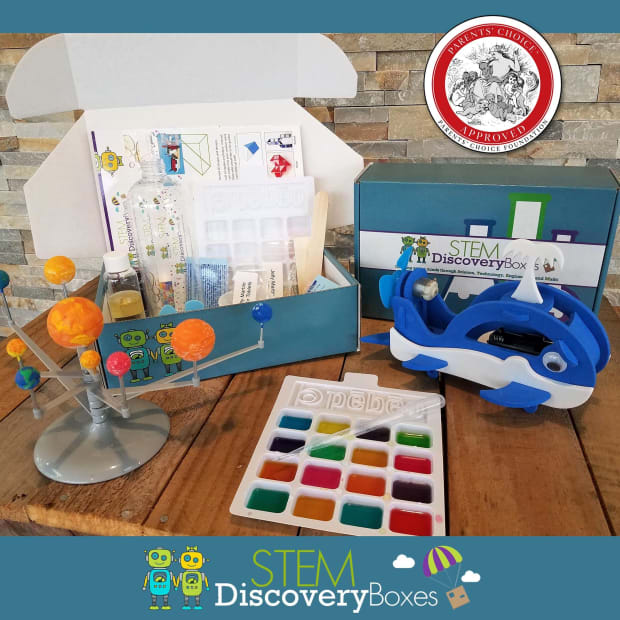 Learn: Science Experiments
I have the best of intentions of doing weekly science experiments with the girls each week, but it's a hassle gathering all the equipment. I like the idea of getting science boxes delivered on a monthly basis. Amazon has a STEM subscription box. These boxes are for kids ages 7-teen. 
Subscribe before July 15 to get the next box. Next box ships between July 15-21.
If you want to do it on your own, Mommy Poppins has a list of 64 Science experiments to do with your kids. 
Create: A weekly craft project
Since this week has a science-y theme to it, we are sharing our favorite fluffy slime recipe.
INGREDIENTS
1 cup of glue
3 cups of shaving cream
5+ tbsp contact solution*
A few drops of food coloring
*Note: The contact solution must contain boric acid as an active ingredient. Most brands contain boric acid, but definitely double-check the label.
INSTRUCTIONS
Empty your glue into a large bowl and add the food coloring little by little, mixing until you get your desired color.
Add the shaving cream and mix well. The mixture will start to get very thick and fluffy.
Now you are ready to add in your "slime activator" – the contact solution. Add it in little by little, and keep stirring until you start getting the slime consistency. Add smaller and smaller amounts towards the end.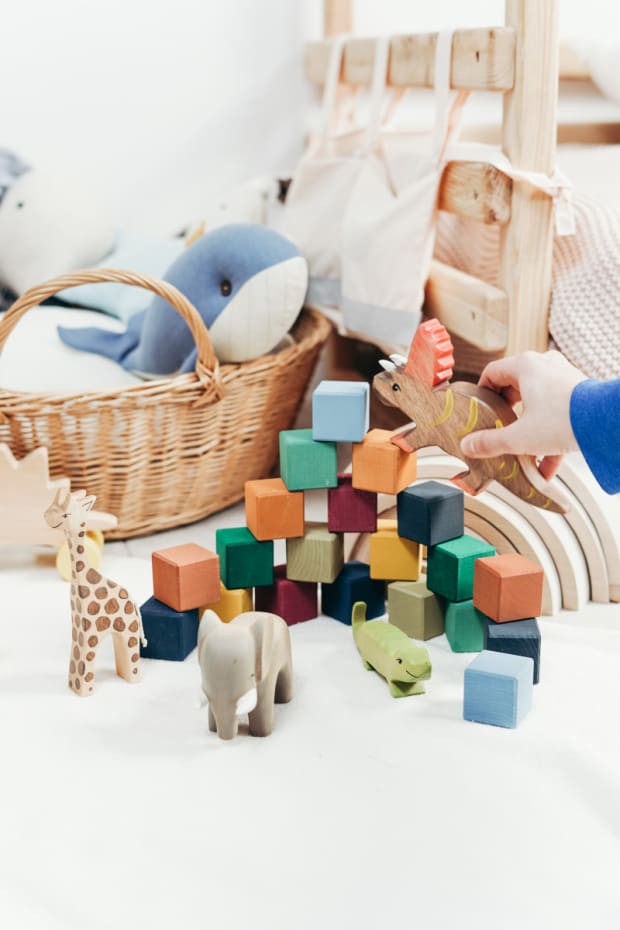 Service: Donate Toys and Clothes
Now is a great time to organize your home. Get your kids involved in sorting and explain to them that you can pay it forward. What is old to them, could be new to someone else. Here are options for donating storing and selling old toys
Watch: Rube Goldberg
Rube Goldberg, was an American cartoonist, sculptor, author, engineer, and inventor. Goldberg is best known for his popular cartoons depicting complicated gadgets performing simple tasks in indirect, convoluted ways. It's all about building machines that do things in an indirect way.  This week you are invited to watch my two all-time favorite Rube Goldberg videos made by the band OK Go. I bet your kids will want to watch them many, many time. 
Cook: Make Smoothies with the Kids
Cooking is a little like a science experiment. This week learn how to turn solids into liquids by making smoothies. Here's a tasty easy one to start. Directions: Blend all of the ingredients together and serve cold!
DOUBLE-BERRY MORNING SMOOTHIE INGREDIENTS
1/2 package of Driscoll's raspberries, washed
1/2 container of Driscoll's strawberries, washed and cut
1 tablespoon of chia seeds
1 tablespoon of coconut oil
2 cups of almond milk
1 cup of spinach or kale (frozen or fresh)
For more smoothie recipes, check out the Smoothie Project.
Visit: Liberty Science Center
We've spent many days at the Liberty Science Center. It's a fabulous family resource to get kids excited about science. For years, we've been hosting events with them to share their newest exhibits. Since we can't get to visit this interactive science museum located in Liberty State Park in Jersey City in Hudson County, New Jersey, we can still check in online.
Enjoy LIVE programs streamed on Liberty Science Center's Facebook page every Tuesday and Thursday this summer!
On Tuesdays at 1 PM, play Virtual Science Trivia! Join your live quizmaster and compete against other players across the region in a variety of science topics, including space, animals, health, geography, science-centric pop culture, and beyond.
On Thursdays at 1 PM, soar through space during the Planetarium Online live streams! Join one of our live planetarium presenters as we travel to different planets, dive into black holes, explore the current night sky, and get a better understanding of our massive, mysterious universe.
This week, they have two upcoming Livestreams on Facebook:
Thursday, July 9, 1:00 PM – Planetarium Online: The Deep Solar System
Tuesday, July 14, 1:00 PM – Virtual Science Trivia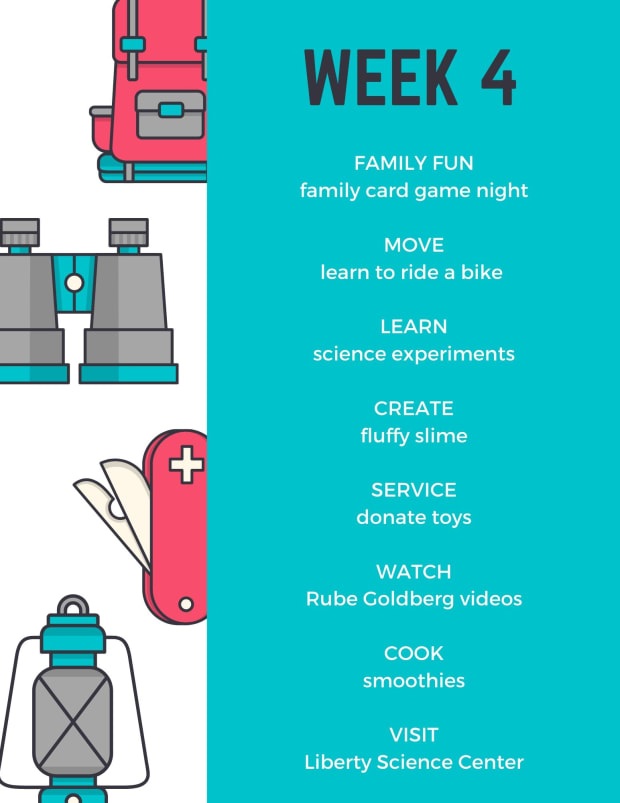 More Camp Mom Activities
MORE KID-CENTRIC FUN FROM MOMTRENDS
PIN IT!
Need more ideas on what to do with the kids? Be sure to follow our Activities to Do with the Kids board on Pinterest here.