Three cool bubble toys for little kids to inspire creative play and outdoor fun.
Bubbles are a classic source of wonder and amazement. The simple act of mixing soap and water can entertain kids for hours. I took the kids to the country for a week of decompression. We relied on water, grass and sun for most of our fun. A healthy stash of bubble juice from Little Kids greatly added to our enjoyment. 

Related: Welcome to the summer of camp mom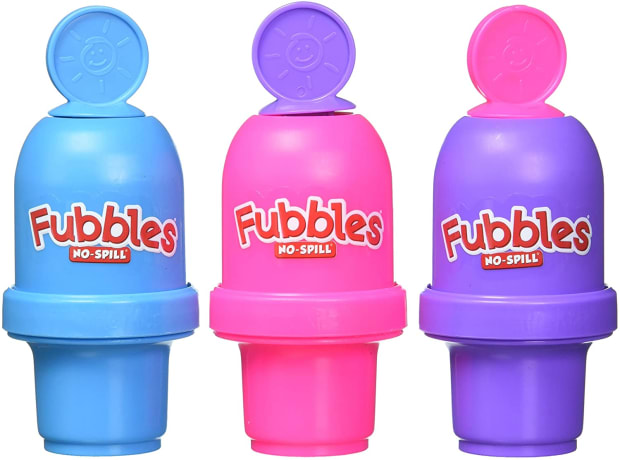 Three Cool Bubble Toys for Kids
Fubbles: These are not the bubbles that I grew up with. Now they have a (relatively) spill-free experience with the No Spill Bubble Tumbler ($1.99).We took them to the beach to watch them get blown in the breeze. Be warned--sand and bubble juice do not mix. A better bet, hanging out on the porch swings and sending the kids chasing bubbles in the grass. Oh the sweet moments of summer.
Bubble Blaster: At night we took out the Bubble Blaster with Light ($9.99). It does require batteries, but the flashlight made it worth the extra expenditure. Evening bubbles are a treat. And I have read somewhere that mosquitos hate them--score!
Bubble Camera: Get your kid into an artistic mode, with this cool camera. The toy gives a realistic shutter sound all while blowing continuous streams of bubbles, swirling lights and fun music. Get the bubble camera here
My advice: Make the most of these last few weeks of unscheduled time with the kids. Grab some bubbles and a blanket and get outside.
MORE KID-CENTRIC FUN FROM MOMTRENDS
PIN IT!
Need more ideas on what to do with the kids? Be sure to follow our Activities to Do with the Kids board on Pinterest here.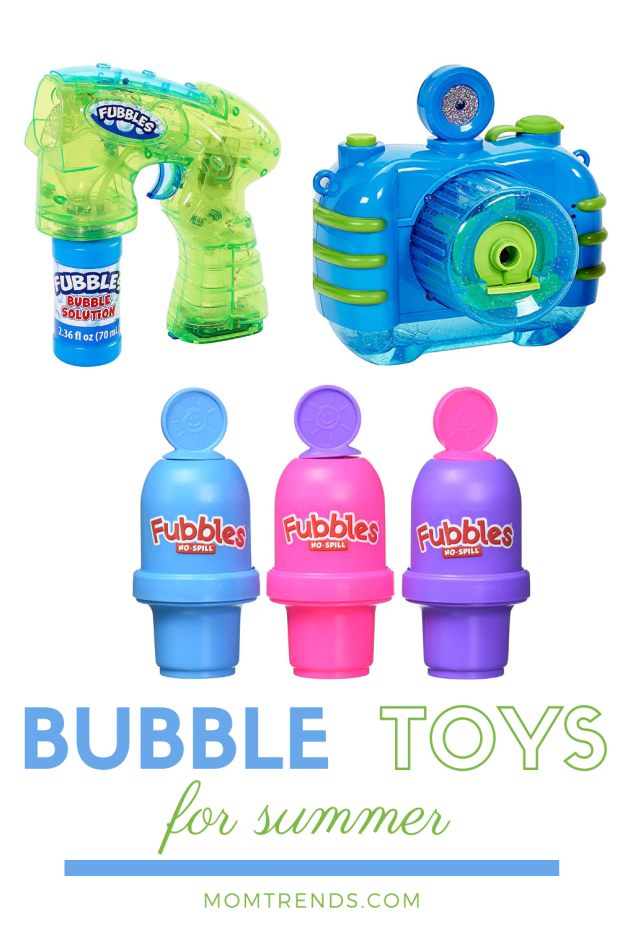 Momtrends was not paid for this post. We did get oodles of samples.